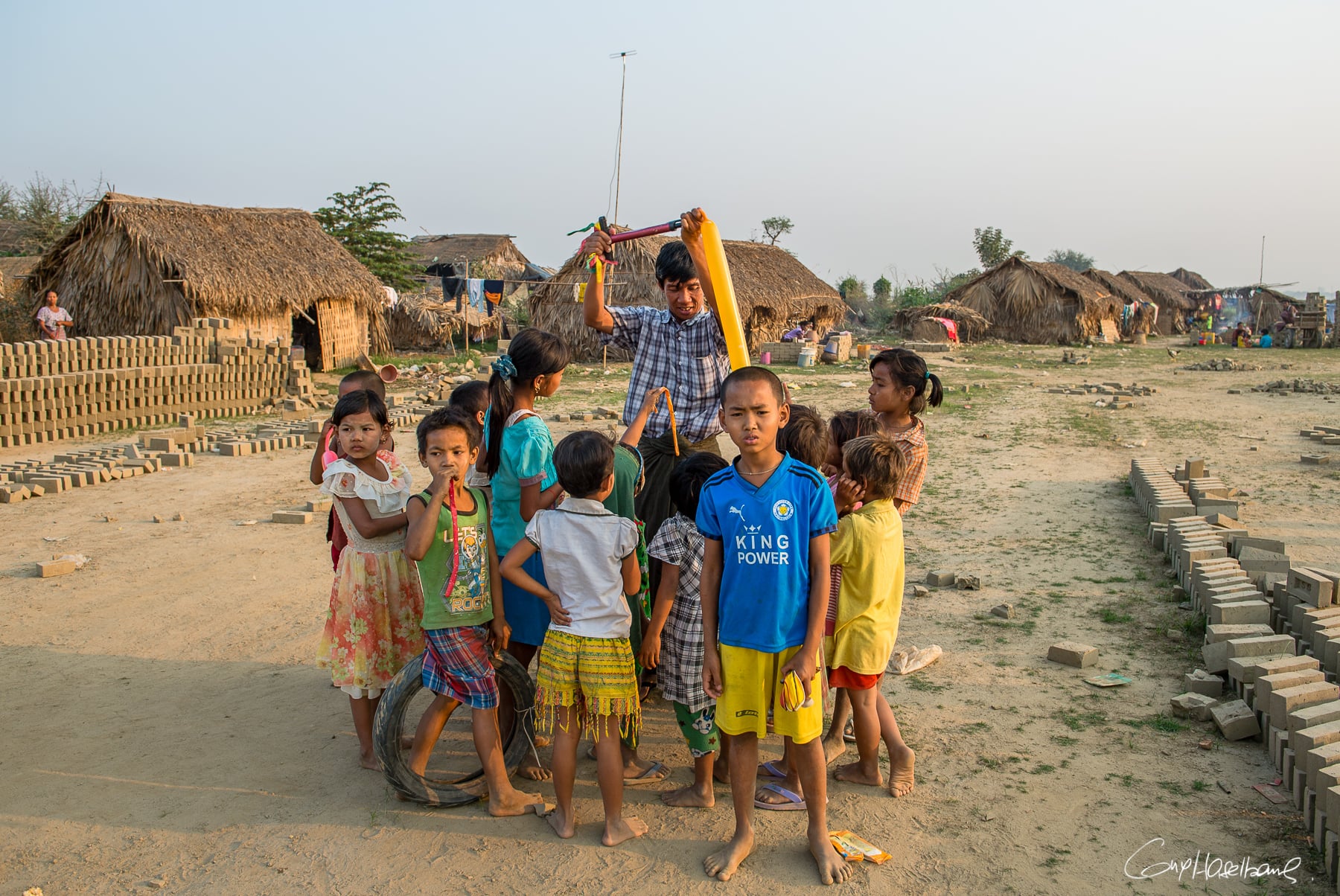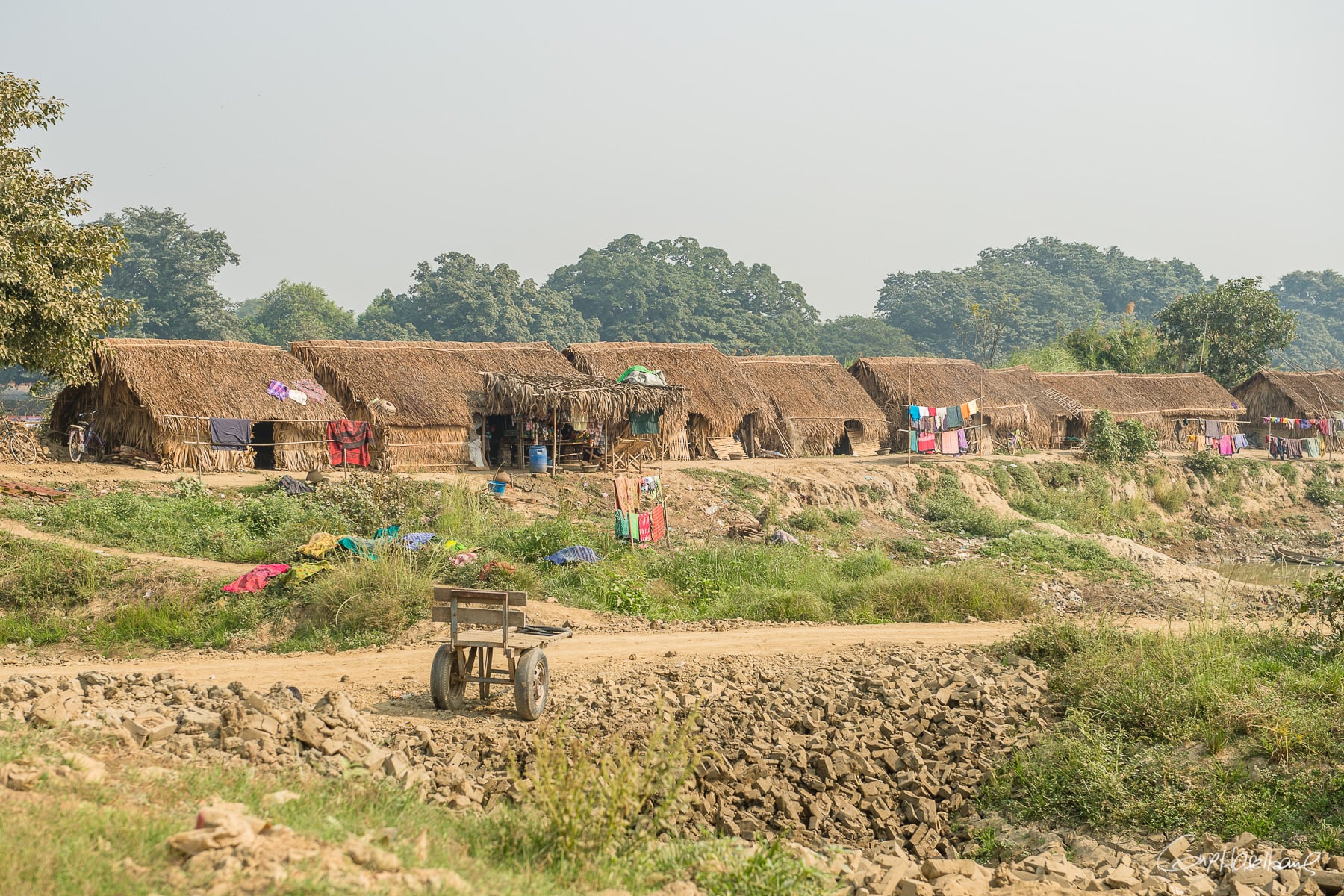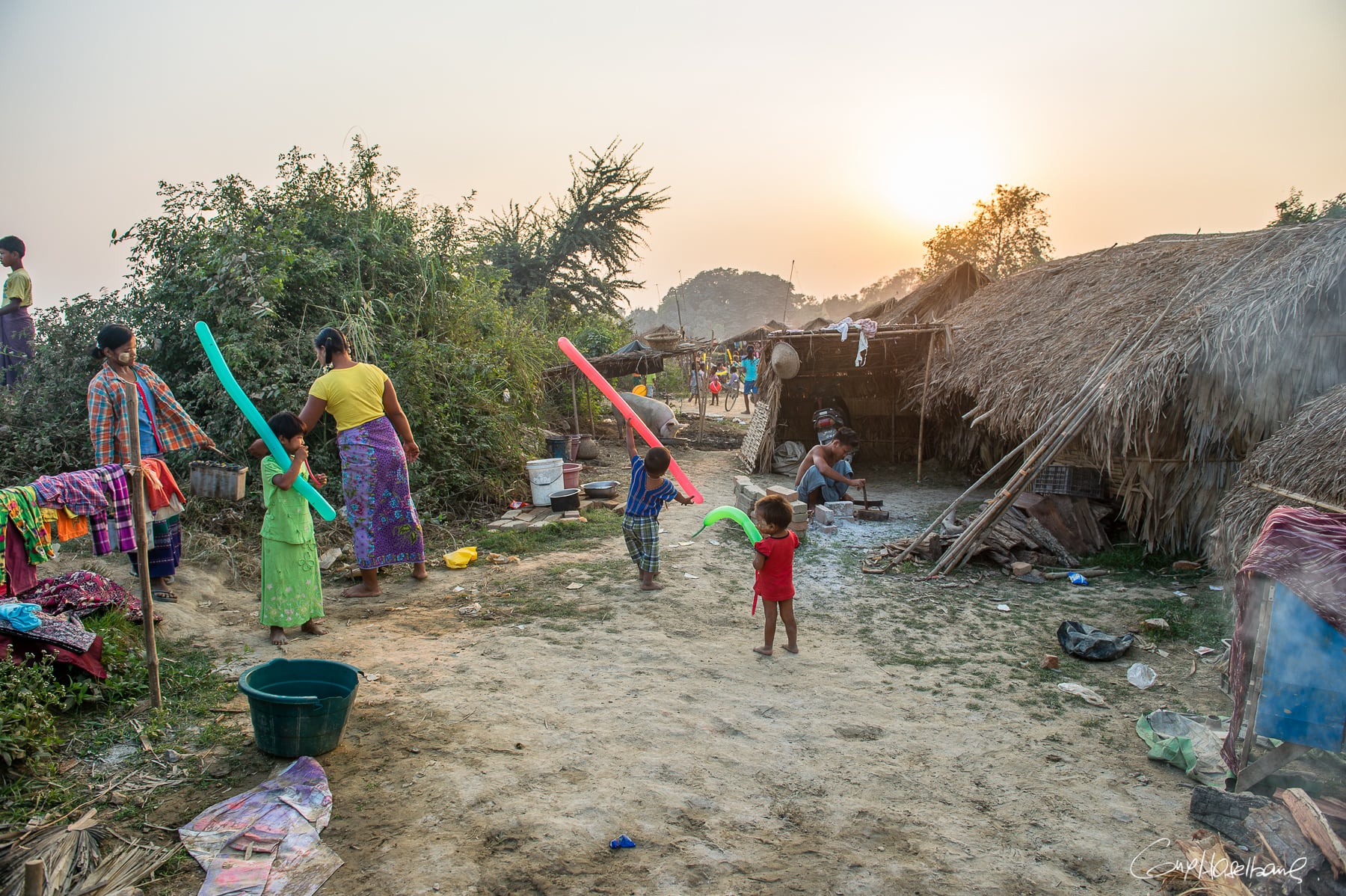 ---
We arrive in an area cleared, arid and extremely dusty because of lack of vegetation. We are in the middle of the dry season. Immense rows of bricks pile up at the entrance to the village. The people of this village work tirelessly for ten days and then stop for a day and then resume ten days of work. Each manufactures about 1,500 bricks per day for a very modest salary of about $ 10 per family when there are three to share the work.
No electricity here, locals rent car batteries to light up
As soon as we arrive the children run to "Mister Balloon" (Soe Paing, my guide) to receive a balloon to inflate. Soe Paing had suggested that I go to a store to buy balloons and offer them to the children of this "village". Progressively the children, some accompanied by their mother, converge towards us to end up completely encircling us with dozens hands extended towards Soe and his balloons. The distribution of the balloons made, we approach the dwellings and Soe begins a discussion with a father surrounded by his family in front of his hut. The kitchen is on a simple wood fire outside. The ground of the huts is of clay and everything is extremely summary, absolutely nothing superfluous, no decoration.
We are among the poorest of the poor. Those who survive under incredible conditions. Without school for certain children, with extremely low incomes with regard to the work produced and in really indecent living conditions.
But hope is at the bottom of the well. A ray tenuous of sunlight is reflected on the water that stagnates, that of life and smiles that burst on the faces of children with their colored balloons. Their smiles are like a challenge to the unfair existence that has been reserved for them.

---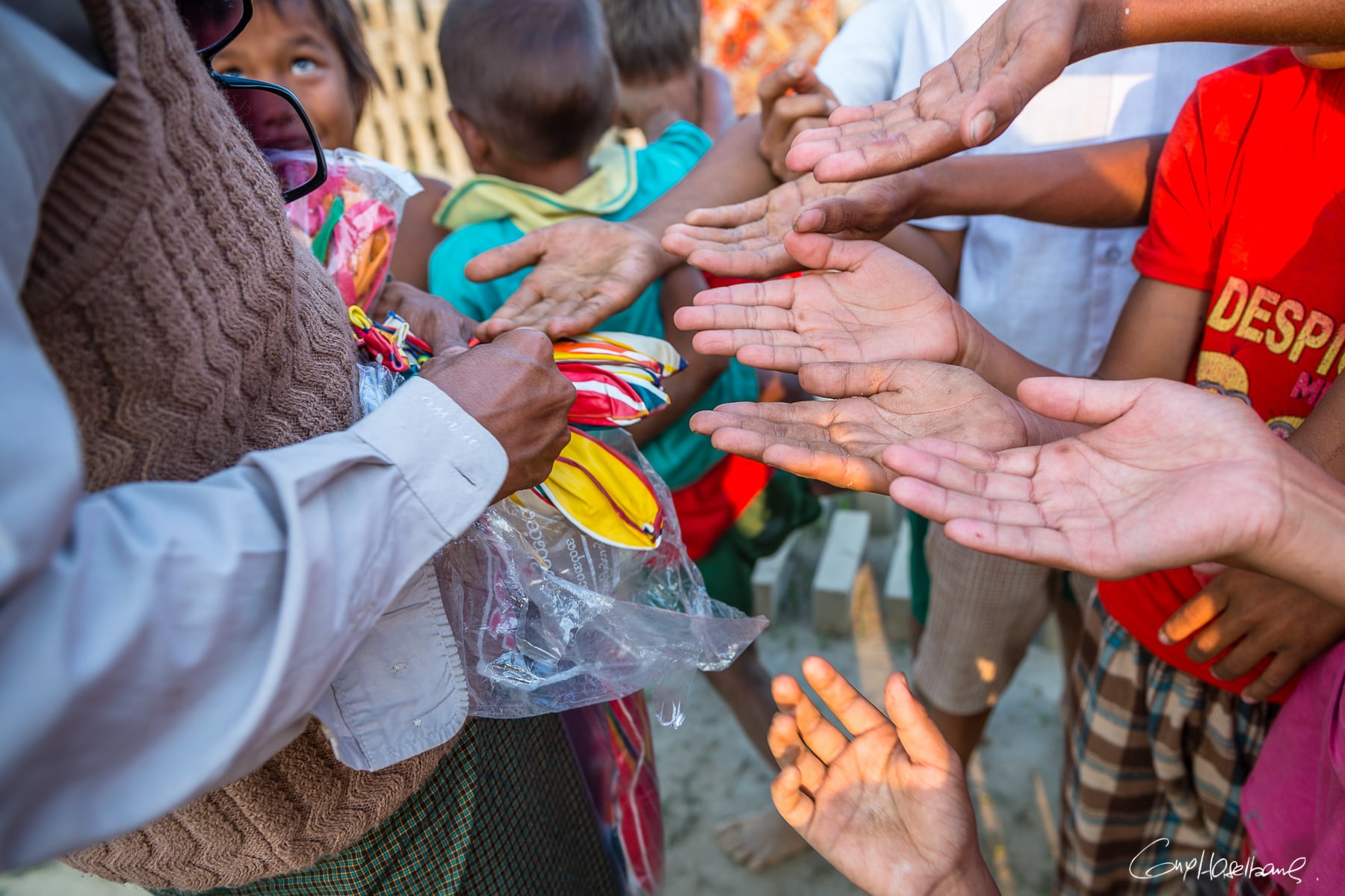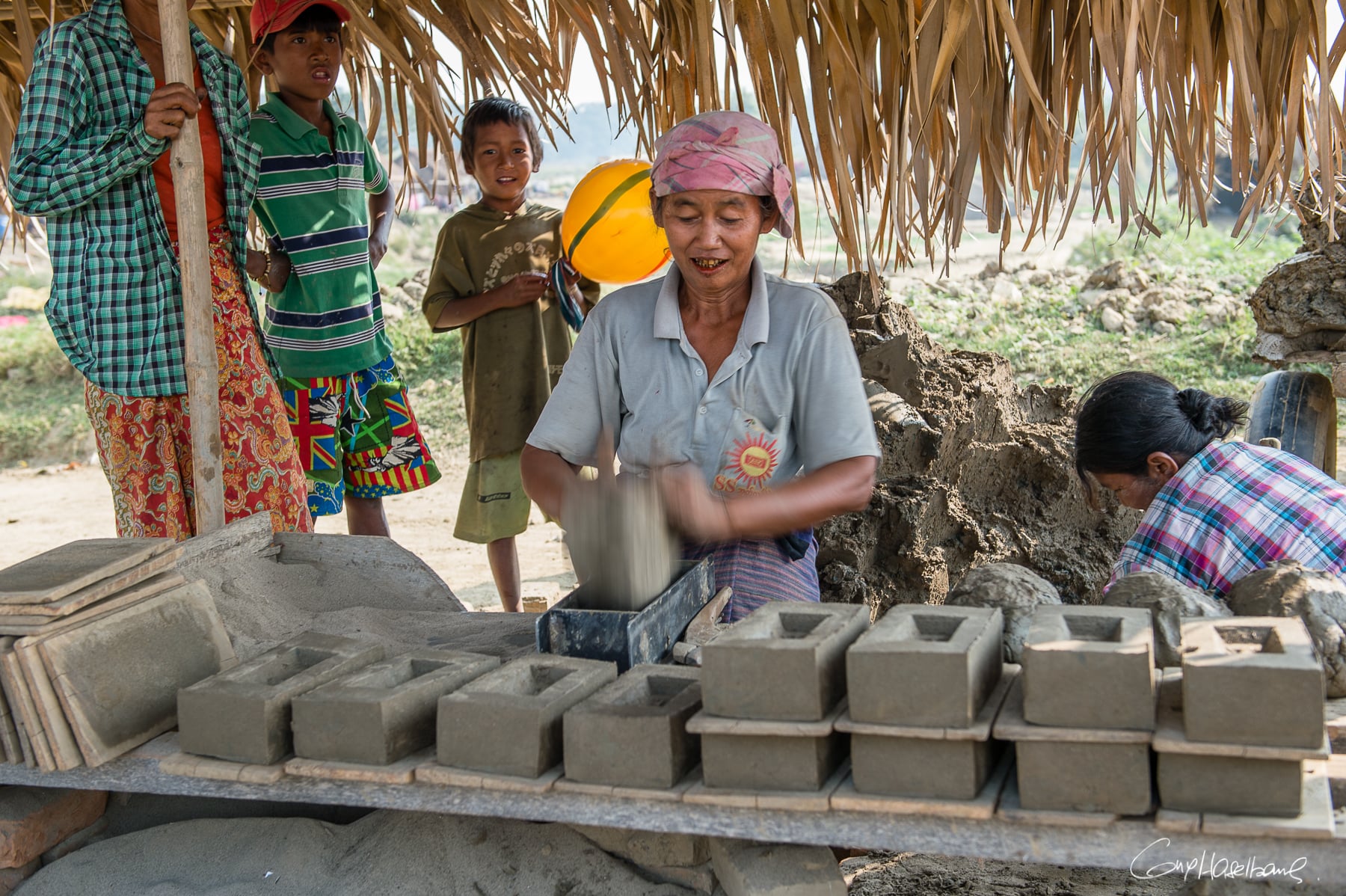 The village of brick manufacturers.

Click on an image to access the gallery.




---
---
---
You might also like
---