It is in Mandalay in a golden leaf workshop that we meet Aung Khaing.


---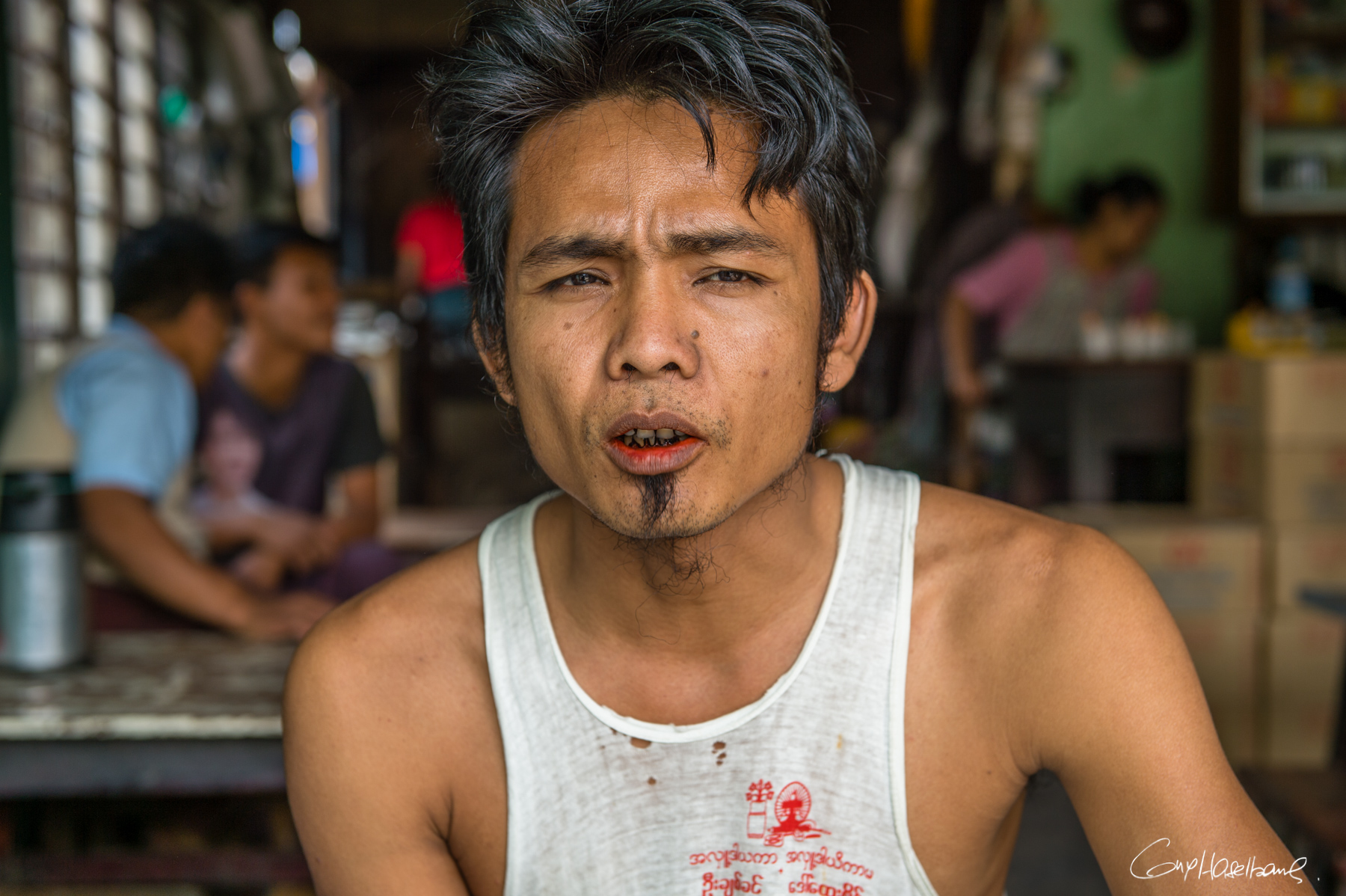 ---
We meet Aung Khaing in a silver sheet making workshop. It shows us first how to strike these leaves to increase their surfaces by decreasing their thickness and then we cross the street to discuss more quietly in a tea shop.
He talks a little about him. He is 35 years old and started working in this trade at the age of 15.
His dream, if he had the financial means would be to open a tea shop. But for now he does not have the choice of another job because it is the only one he is able to do.
He has a family and a child and must make a living. He earns about $ 8 a day and works every day of the week except during the Buddhist celebrations.
I ask him what is the most important difficulties of his work and he answers me that it often has back pain and that to treat this it must have resorted to massages regularly. In doing his work he imagines all these leaves that will fill the Buddhas and the stuppas of the pagodas and this gives him a certain motivation.
Few men reach or exceed 50 or 60 years in this trade, this is due to the difficulty of having to strike the blocks of gold leaves for 8 hours a day.
He explains that in order to get around and get to work he got a motorcycle, but paying $ 300 for this bike was not possible, so he had to pay a deposit and refund the balance every month. Ultimately, this work only allows him to survive and he can not make any unnecessary expense.
He had to learn this trade for several weeks without being paid. What surprises me by looking at it is his red lips and gums, I suppose cal comes from the chewing leaves.

---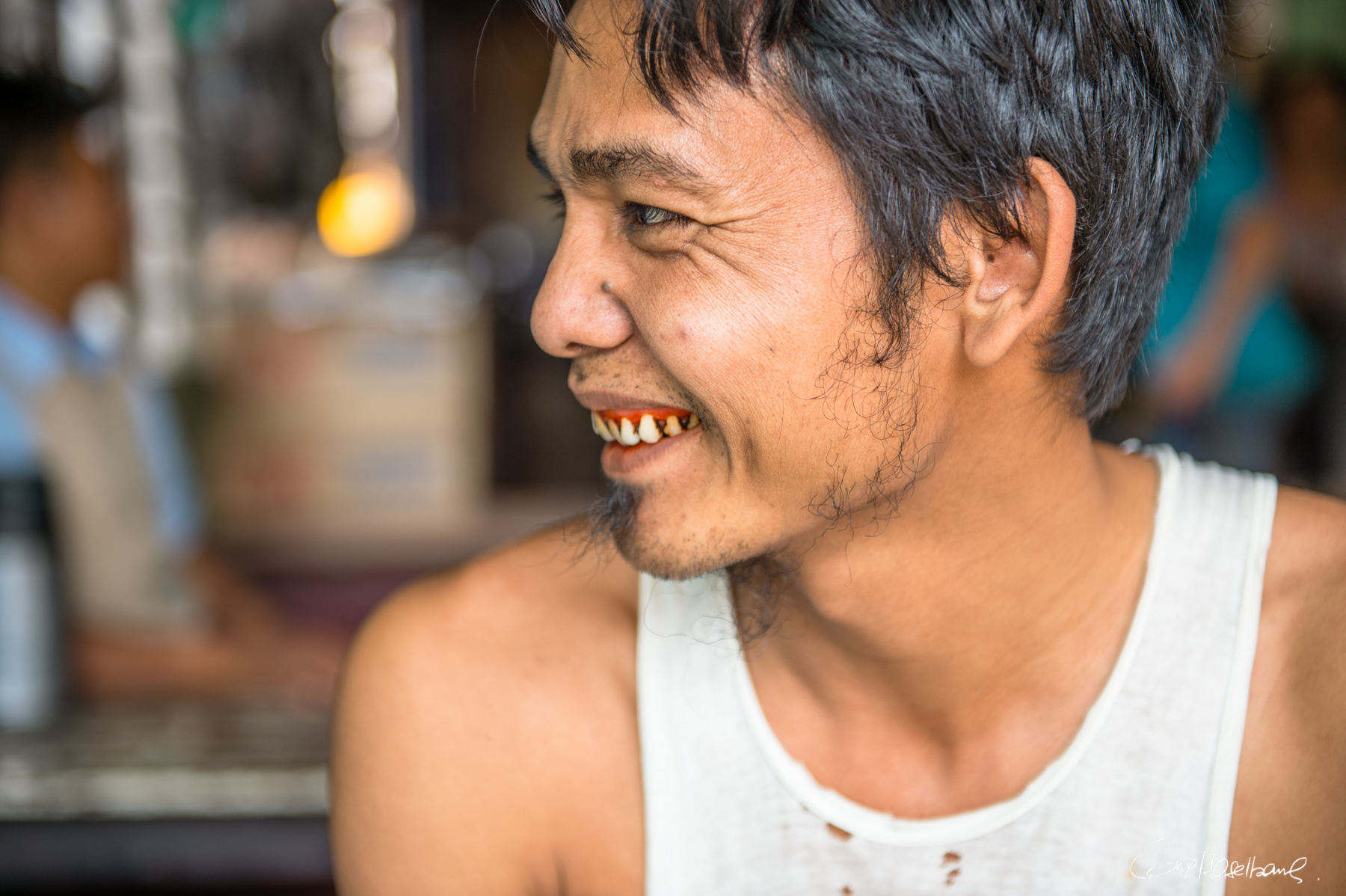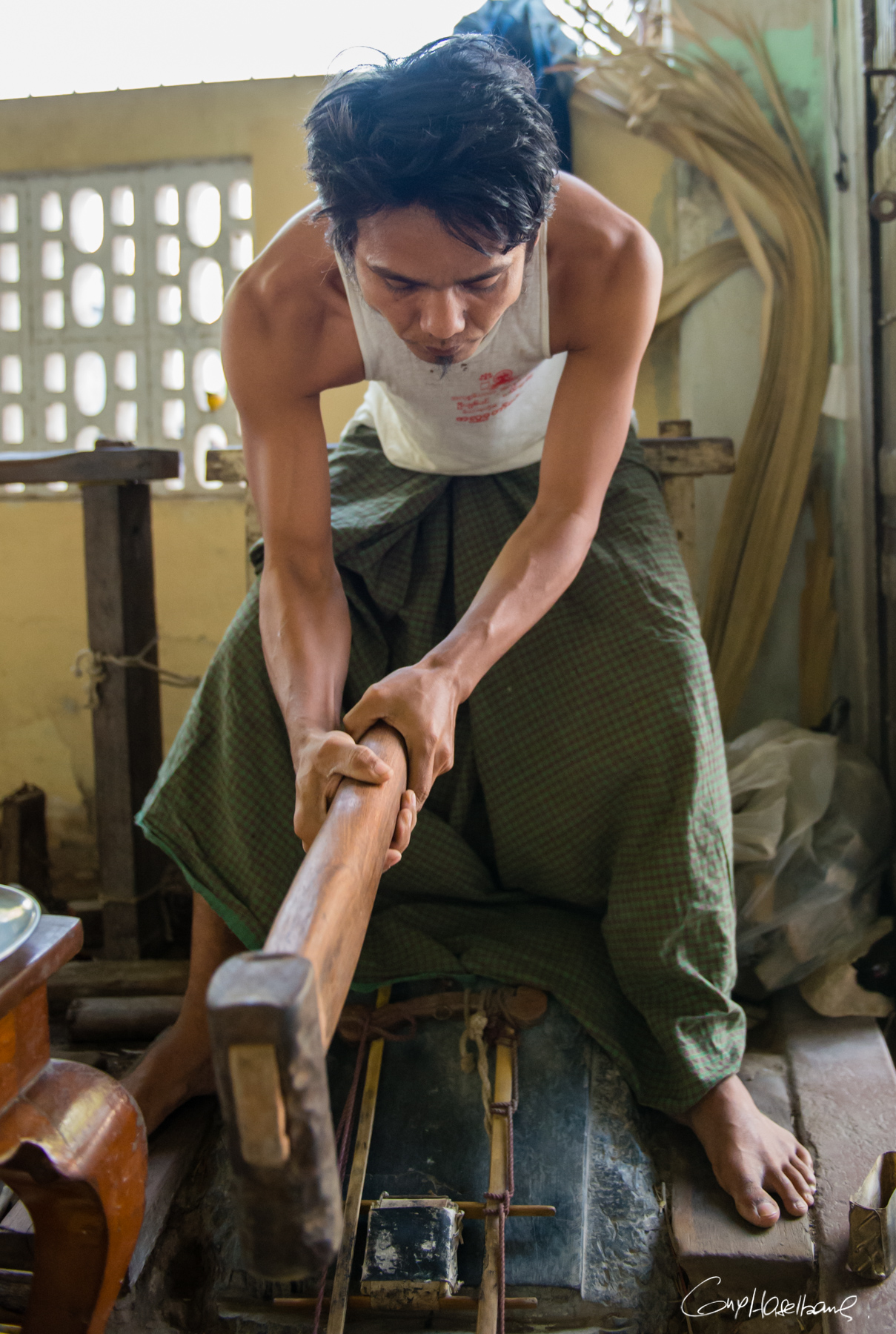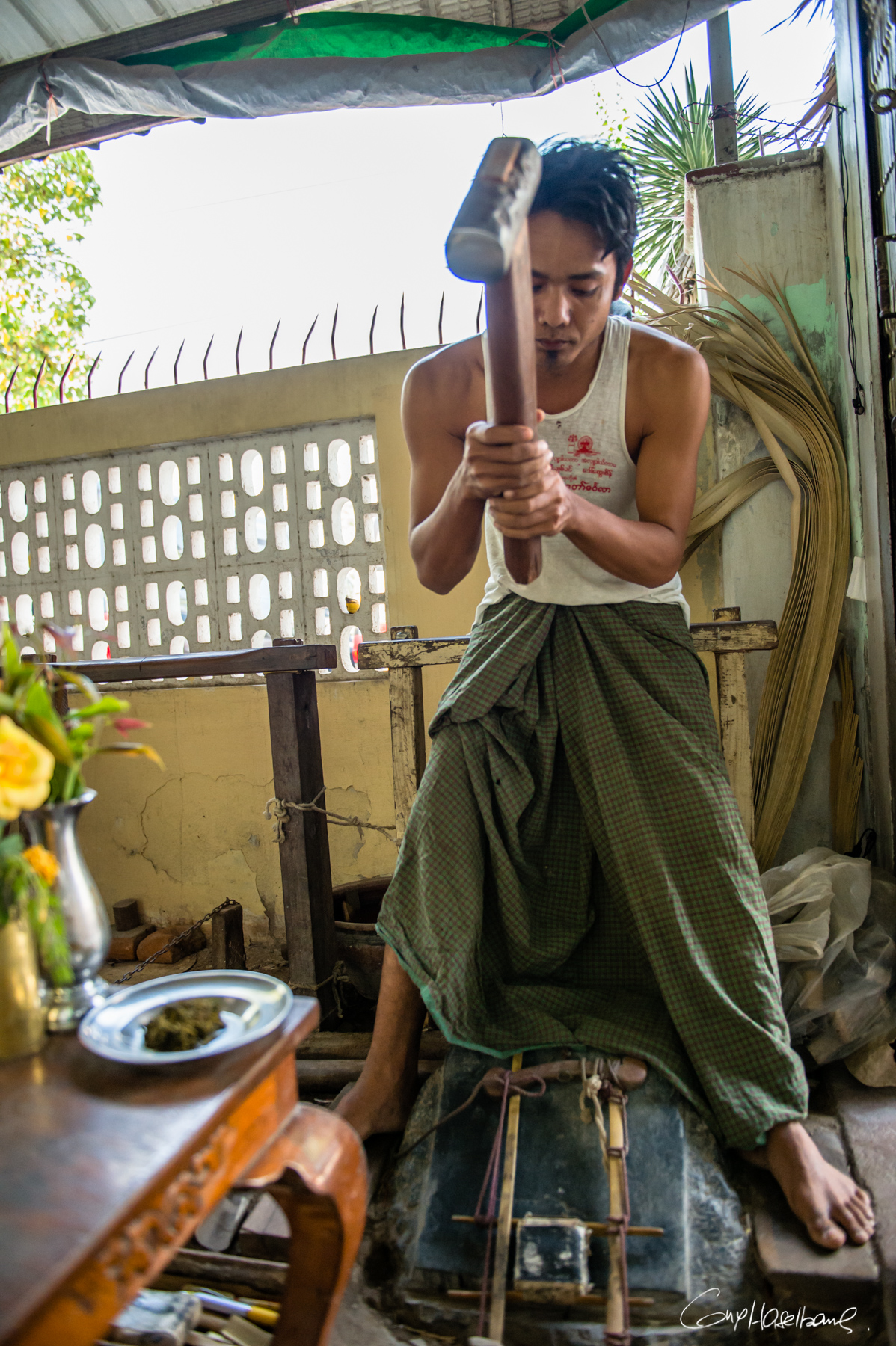 ---
---
---
You might also like
---