As everyday in the 26th street in Yangon stands the market with fish and other perishable products: vegetables, meats, fruits … The atmosphere is quiet, no agitation or feverishness, you would think in a provincial village that Lives still "leaving time to time".
Some watch the street show from the entrance of their stalls, quietly seated while stroking their cat on their knees, while others participate in the animation of the market by selling their products arranged On plastic sheeting resting directly on the asphalt.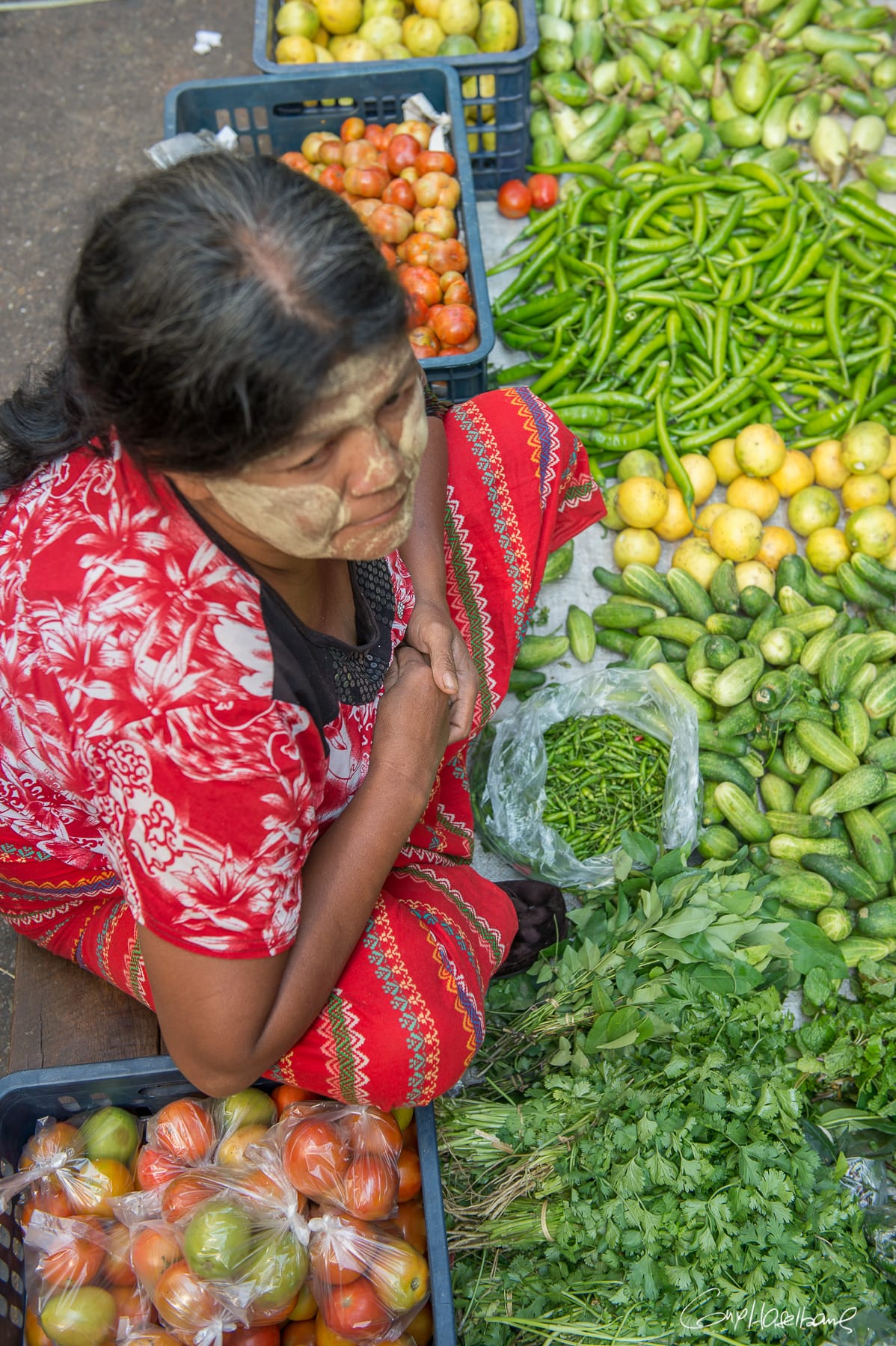 Colors abound.
The many shades of green vegetables, the orange yellows of the tomatoes, the "hot" yellows of the banana clusters passing by the red "blood" of the meat whose quarters are suspended from the butcher hooks outdoors. Clothes with their bright colors contribute even more to this abundance of colors.
Families are sometimes gathered together and one can easily guess the three generations side by side in front of their small trade.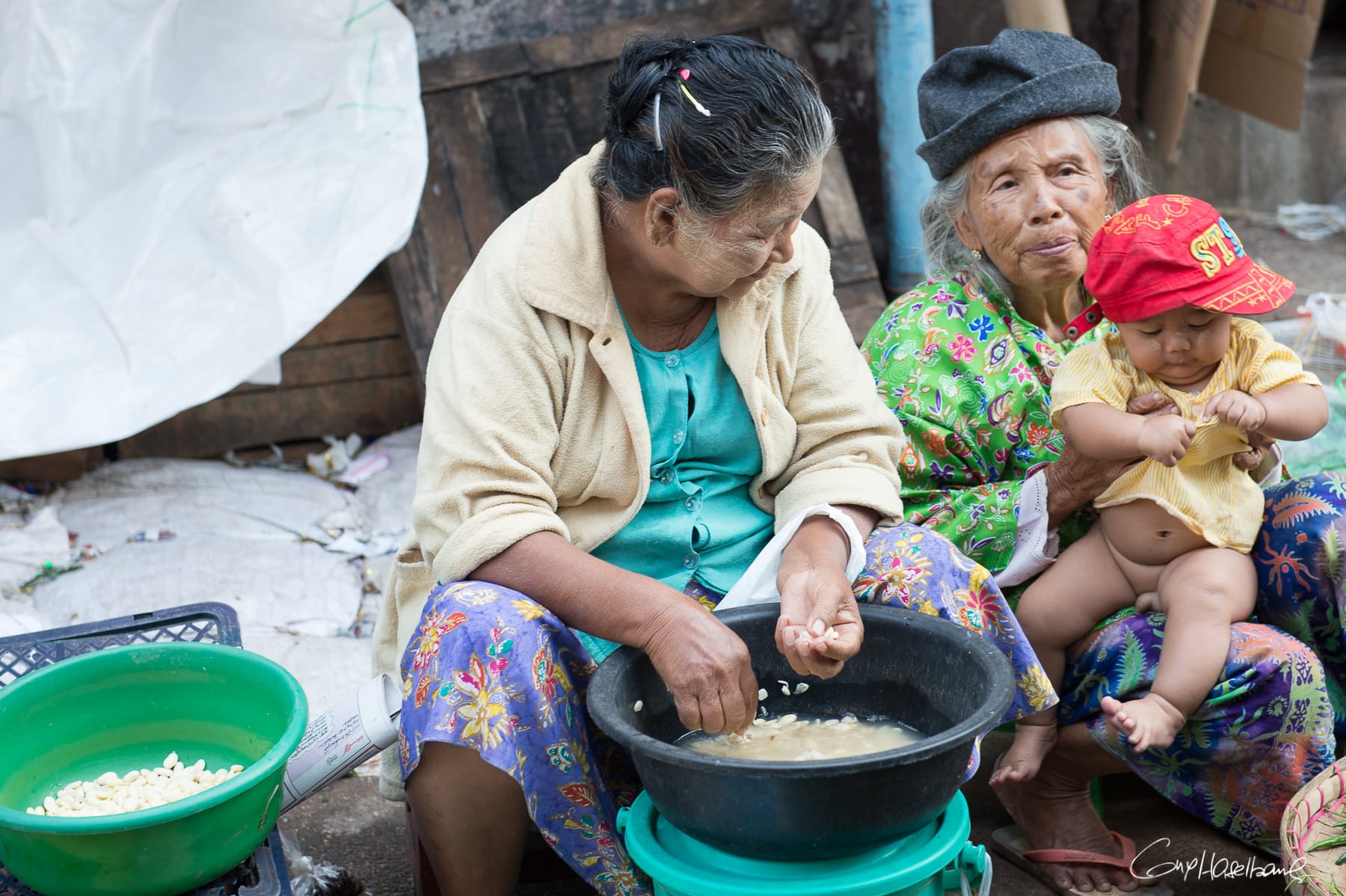 All exchange and discuss in an atmosphere that seems to attach as much importance to commerce as to discussions and exchange, to the pleasures of encounters.
Moments of tranquility propitious to reconnect once more with this special atmosphere, which seems immutable and which emerges from this city and its inhabitants.
A few minutes of an ordinary and special afternoon in the 36th street of Yangon in Burma.

---
---
You might also like
---