In 1997, some of the most powerful men
of the Myanmar dictatorship gathered for a ceremony
to inaugurate a new theme park.

---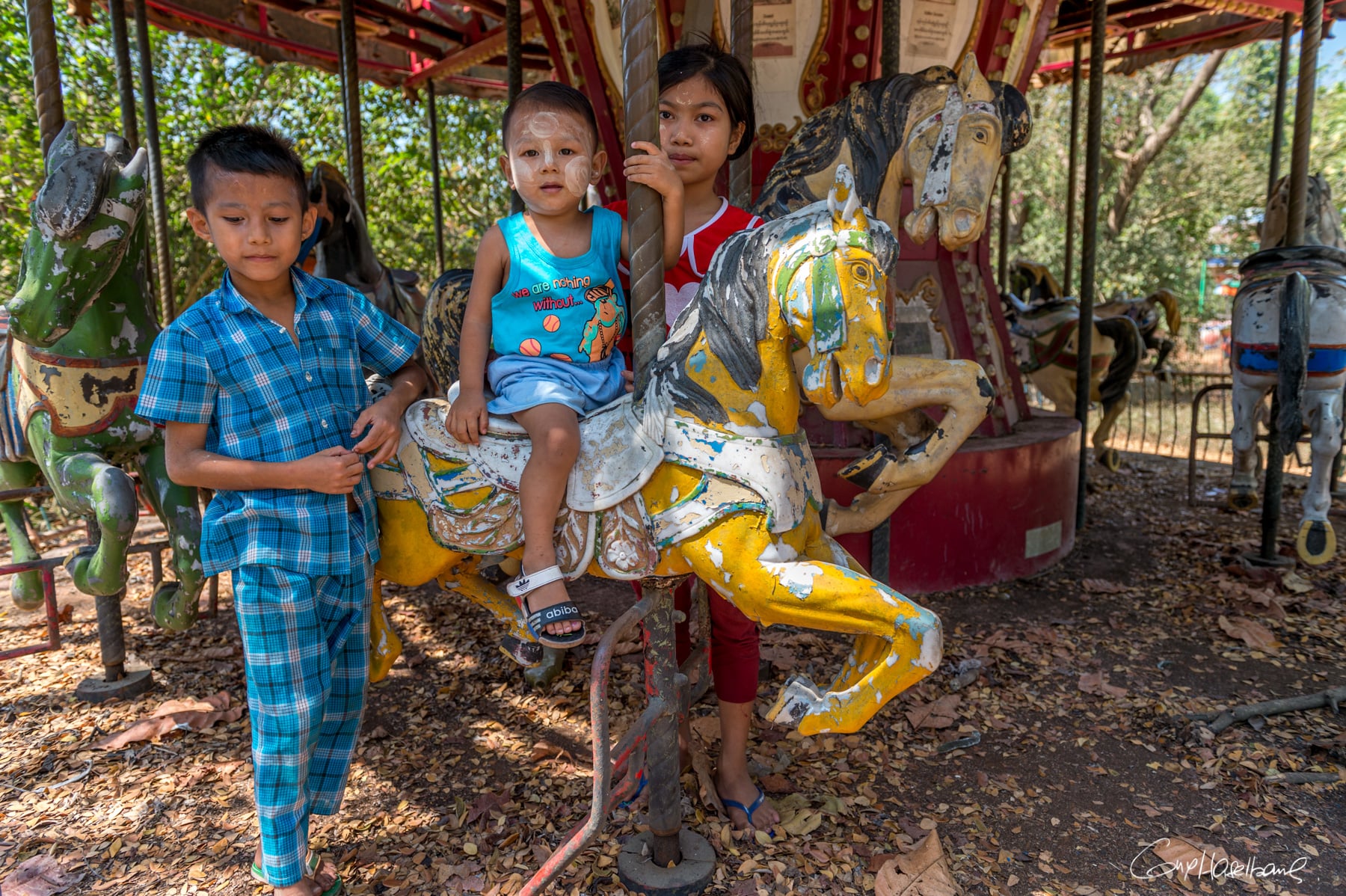 ---
I had heard about this leisure park in the center of Yangon completely abandoned for years, as forgotten and left to lush vegetation, half-wild dog packs, snakes (rumored) and a few children or teenagers Who come to dream of it for a moment while climbing on decayed wooden horses.
Attracted by these vestiges of another time, I decided to go there to take a photographic walk.
The main difficulty was finding a passage in the grid that closes this perimeter. But along the grid after the zoo, I quickly found a space between two bars allowing my passage. My problem was two hours later to find this passage to get out.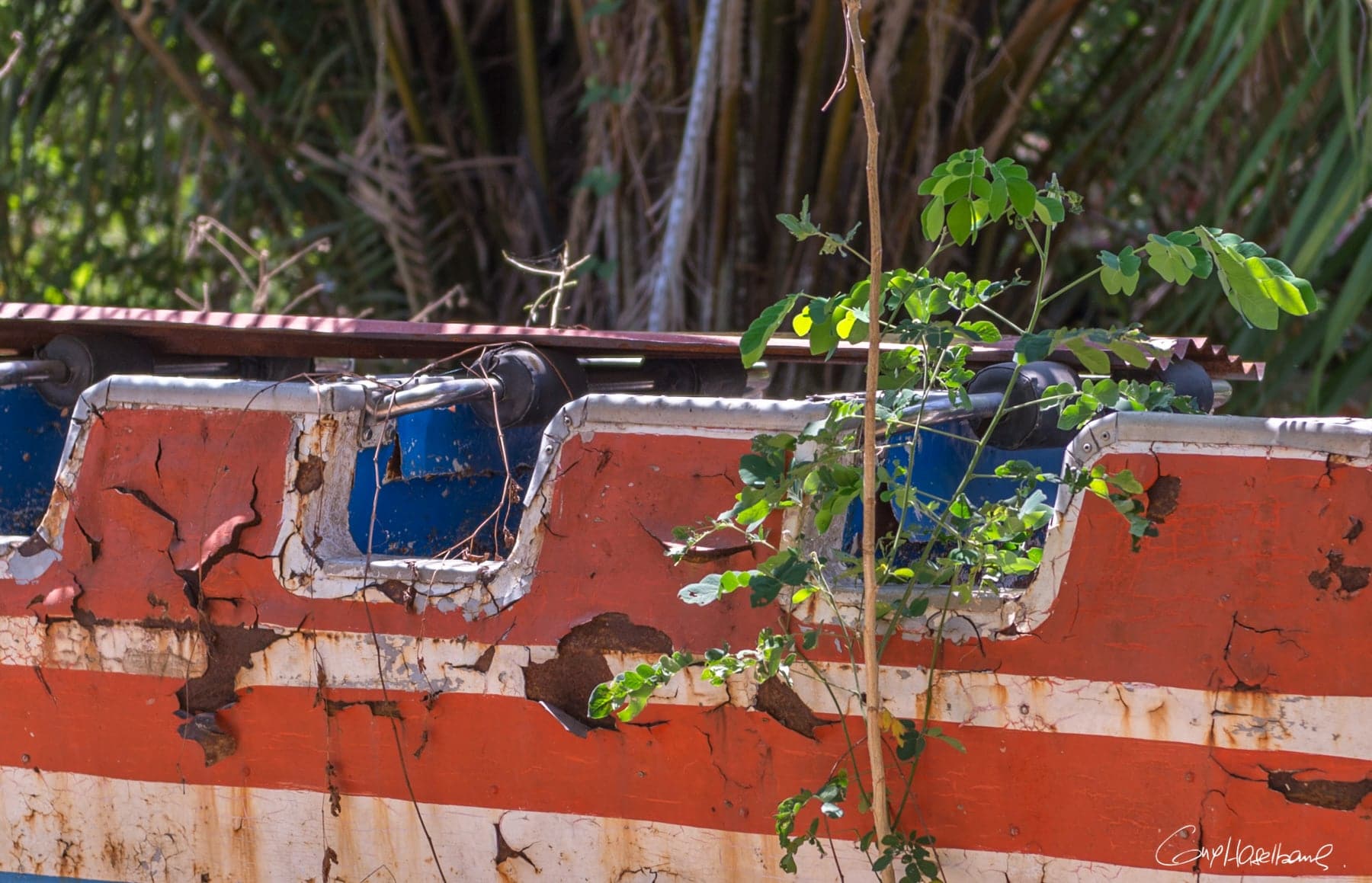 In 1997, some of the most powerful men of the Myanmar dictatorship gathered for a ceremony to inaugurate a new theme park near the Yangon City Zoo.
Among those present were General Khin Nyunt, General Tin Oo and the Ambassador of Japan. His country had provided the rides. At the time of its construction, the junta seemed to hope to distract through this park a population living under the yoke of brutal military rule.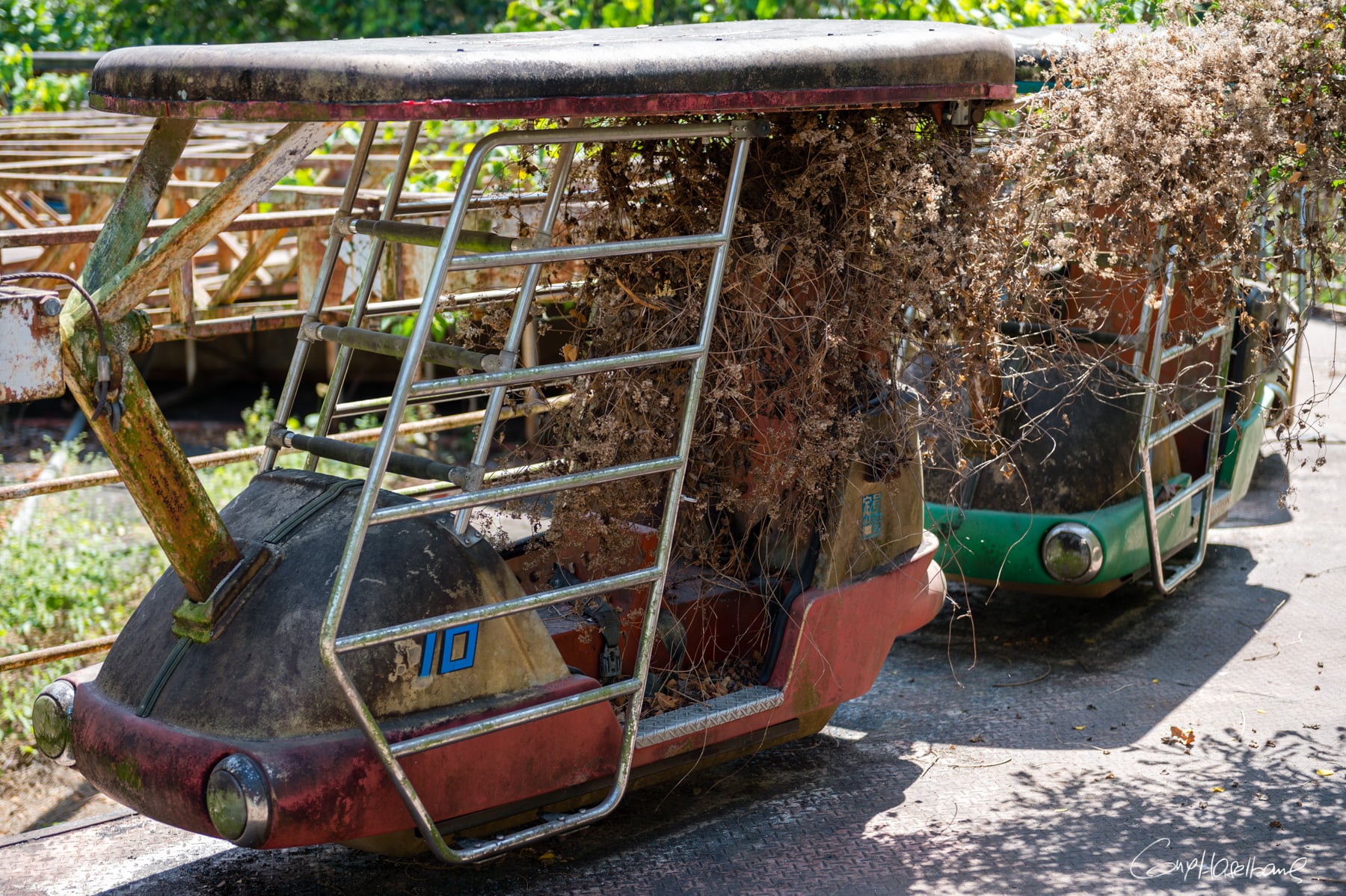 The state-owned media declared the park to be "a recreation center for the people" by calling it "world class". In fact, the generals seemed to hope that it would help distract an isolated population from the realities of life under tyranny.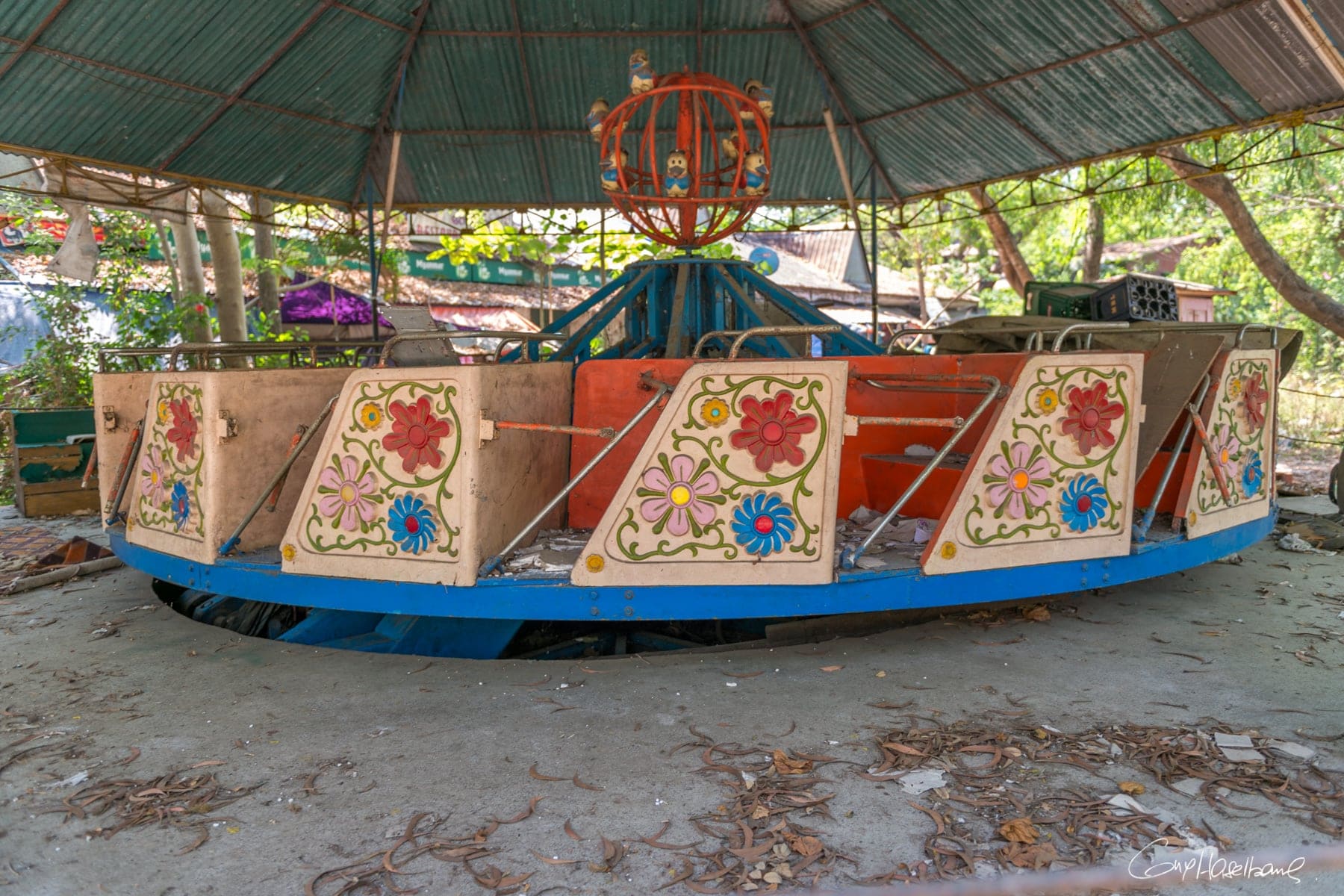 No one seems certain of the reason for the closure of the park
in 2012 or 2013
, but one explanation is that the director of the leasing company failed to attend a meeting with the Ministry of Forests to renew the contract Because he was abroad.
Whatever the reason, its closure marked the end of one of the least grim projects of the former junta. The future of the park is now uncertain. Some squatters fear that they will be expelled when the bulldozers arrive. Walking through this park by the brushy roads that still exist, one has the impression of returning to the scene of a brutal and immediate exodus. Many rides and attractions are still in place as if everything had stopped from one day to the next. The control booths of the rides with their control consoles, the nacelles that remain suspended at the top of their curves, the cars of the Russian mountains waiting at the departure station of unlikely customers. The bumper cars that are immobilized on their tracks. Everything is covered with dust, vegetation, rust or mold. The colors and the illuminated signs were slowly discolored by the sun and the bad weather.
But it is still easy to imagine the atmosphere of festivity and music, the cries of the children, the noise of the rides and the loudspeakers, the joy and happiness for thousands of visitors who could escape from their difficult reality, Was the military dictatorship.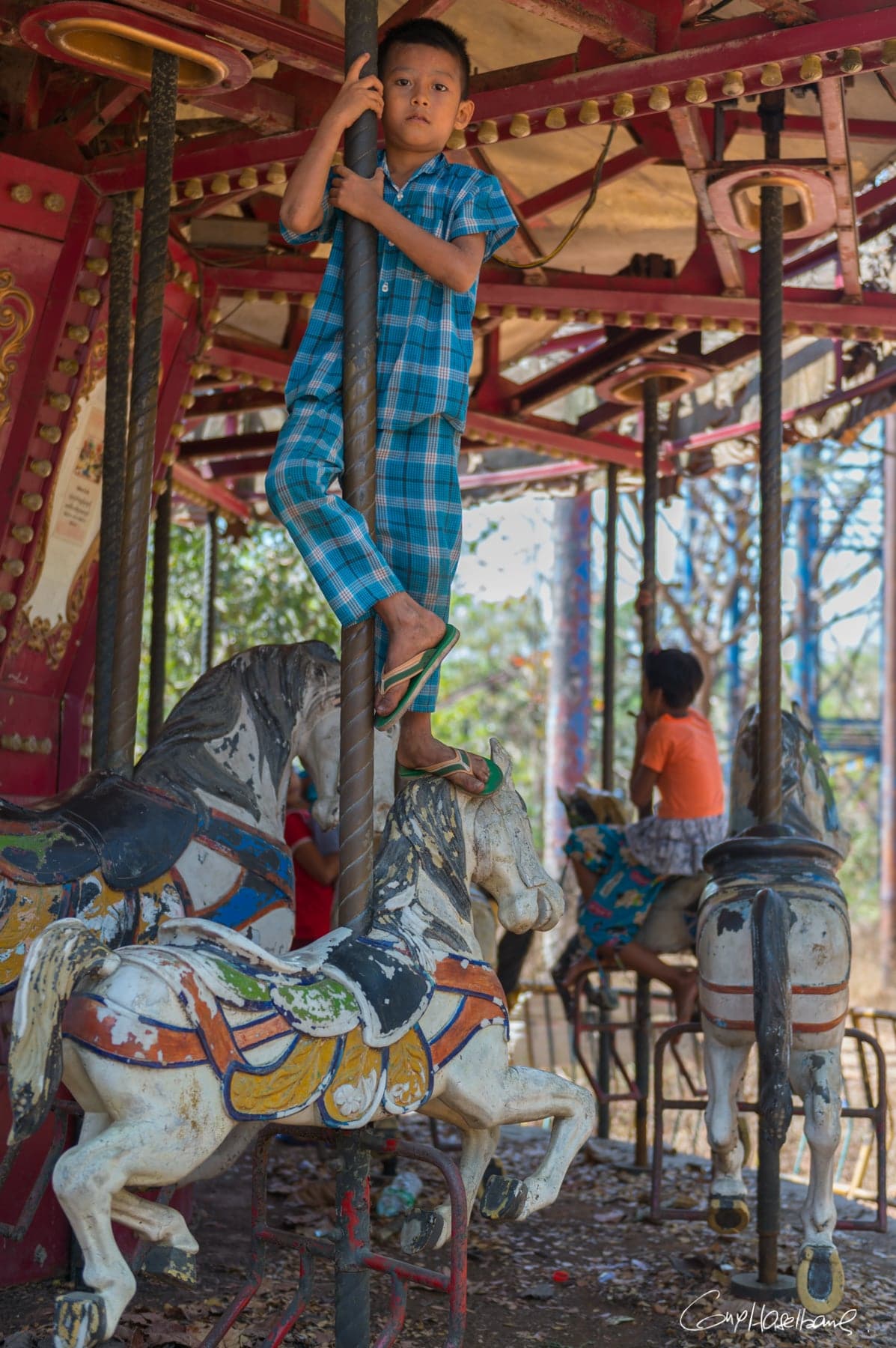 ---

The abandoned amusement park of Yangon.


Click on a picture to access the gallery.


---
---
---
You might also like
---