On the Inle Lake in Shan State of Burma, small canoe builders work tirelessly to equip freighters, tourists and small-scale fishermen.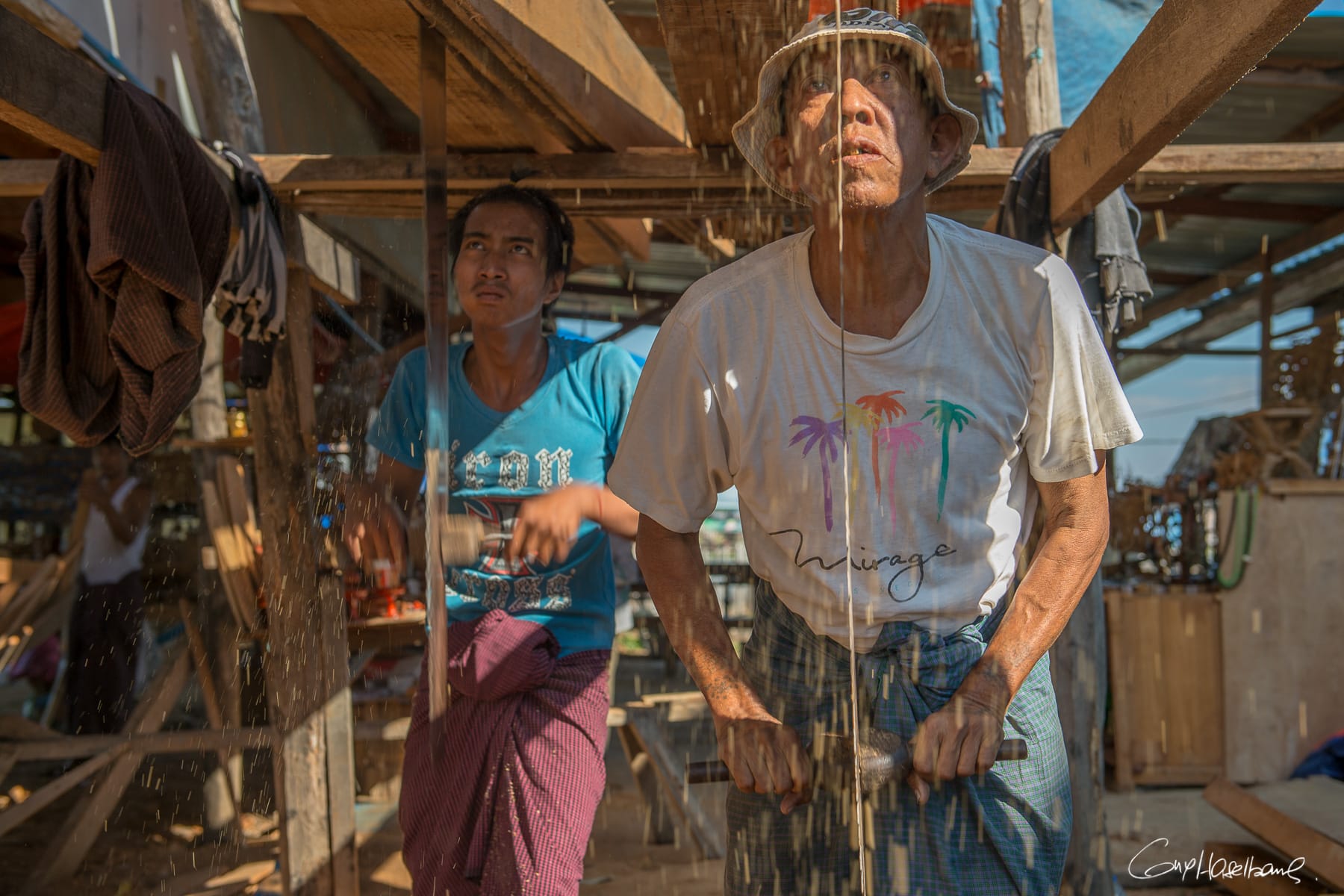 ---
♦
Travel agencies and local guides regularly land their tourists on the pontoon of one of the four or five small canoe makers on Inle Lake. After a few quick explanations, the tourists are very quickly oriented towards a stand of objects and various souvenirs in teak. I mostly came to discover this activity and take some pictures. Upon my arrival I am very quickly introduced to the boss of the small factory.
♦
It is a young man who explains to me to be the worthy successor of a line of builders from father to son. What surprises me right away is her feminine side "assumed", the lips and eyes slightly made up, well capped, earrings pendant and the appearance a little "precious" in a rather rough environment. Then it overwhelms me with a flow of explanations on the manufacture, the wood, the way to cut the boards, to mount the canoes. The wooden pegs that hold together the teak planks,
the natural lacquer to clog the planks and thus create a perfect watertightness, the different dimensions and types of boats, the prices, and so on. When he finally resumes his breath, I take the opportunity to ask him to pose for the photo, he accepts a little uncomfortable, then compliment me on my physics. A little surprised by this statement out of context, I prefer to take the direction of the sawmills of boards.
---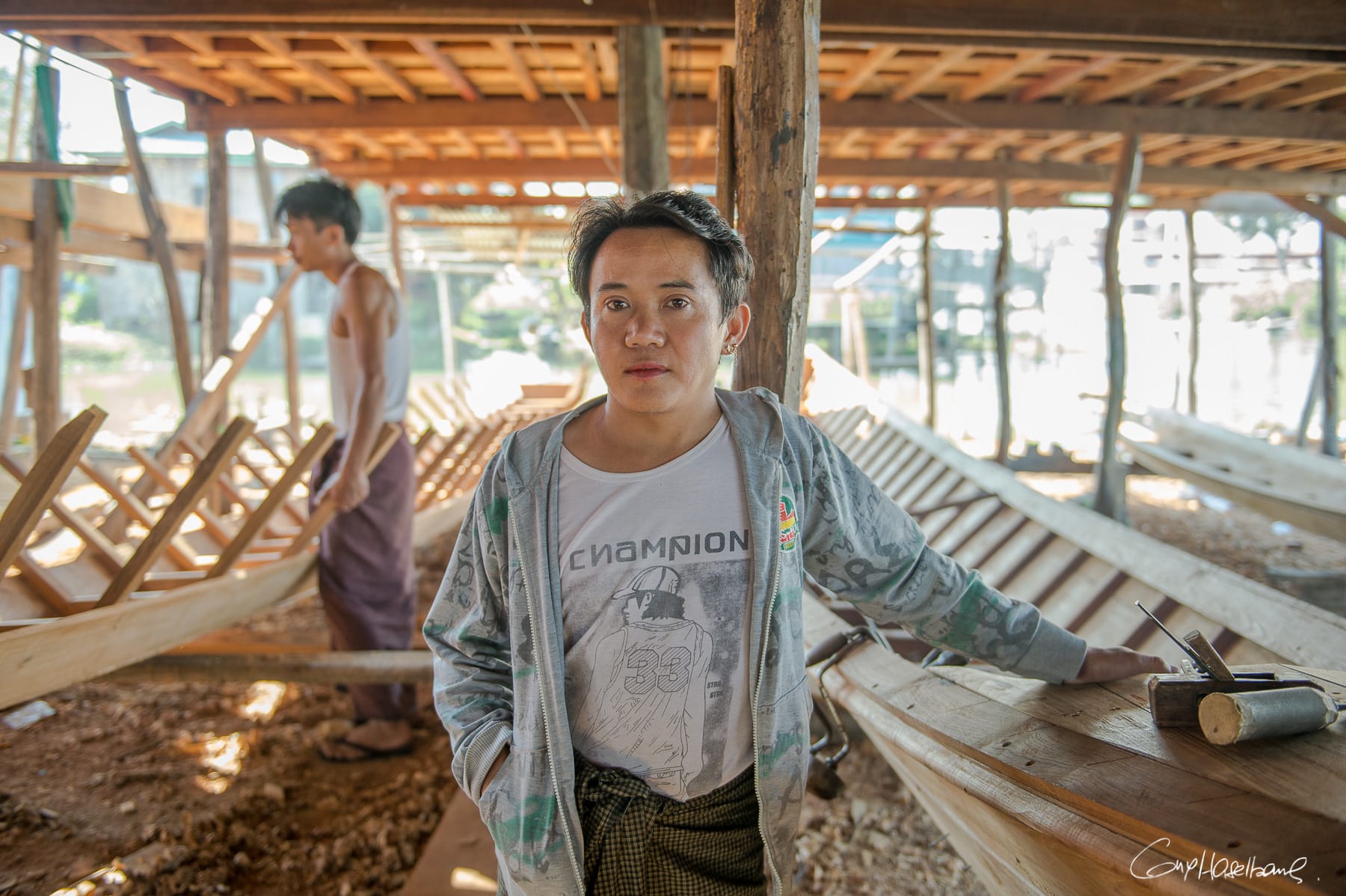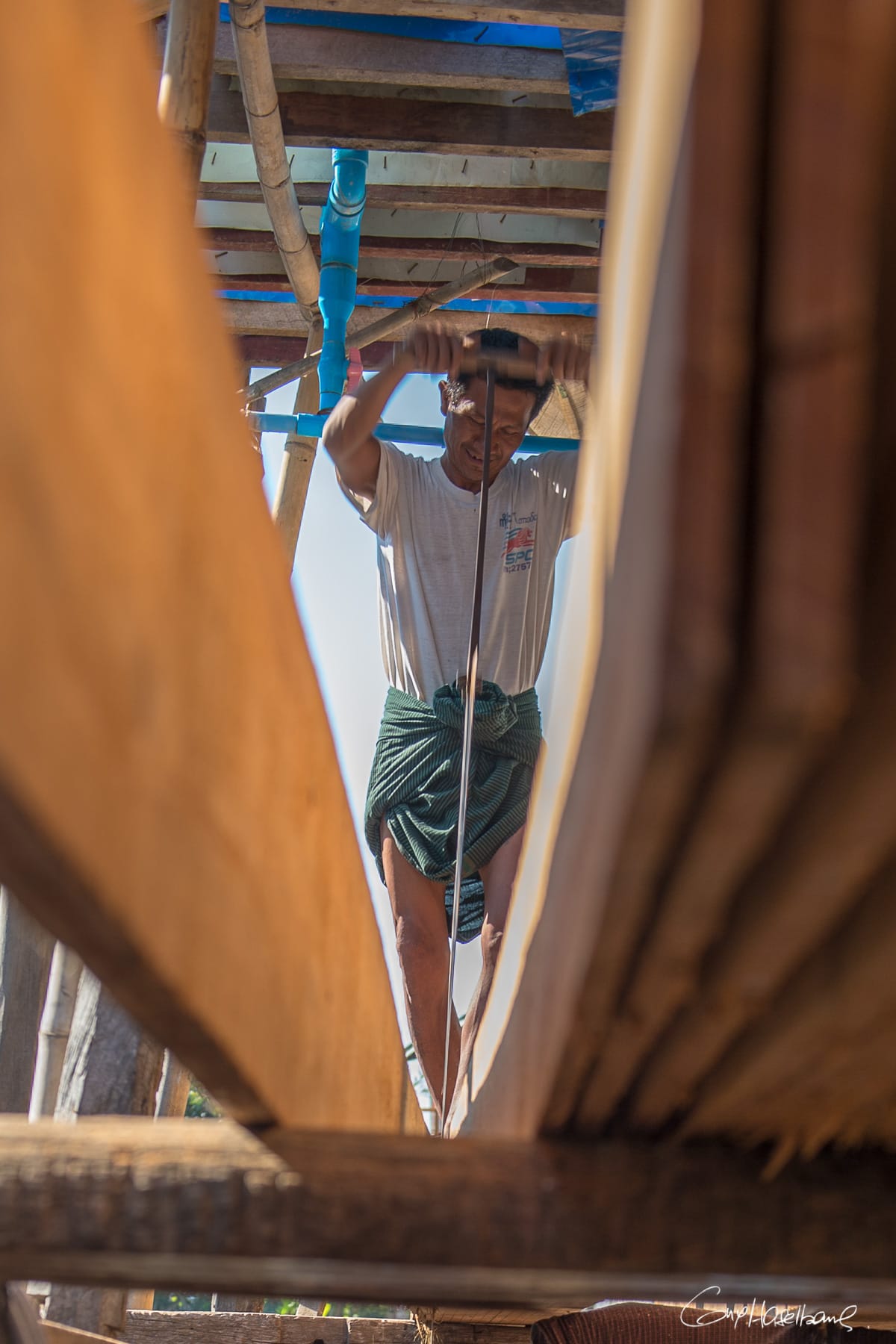 ---
Which are activated behind us and whose work seems to me interesting to photograph. The boards that will be assembled to make the hull of the canoes are cut without any machine in the hand and in the sweat and the force, several meters long with an impressive precision. But what is particularly remarkable is the total synchronization
That these workers have to maintain the same cadence. Two sawyers placed one above the other push and pull a giant saw in an infernal cadence. Wood chips fall like snow on the bottom sawyer. They work in teams of two at the same time.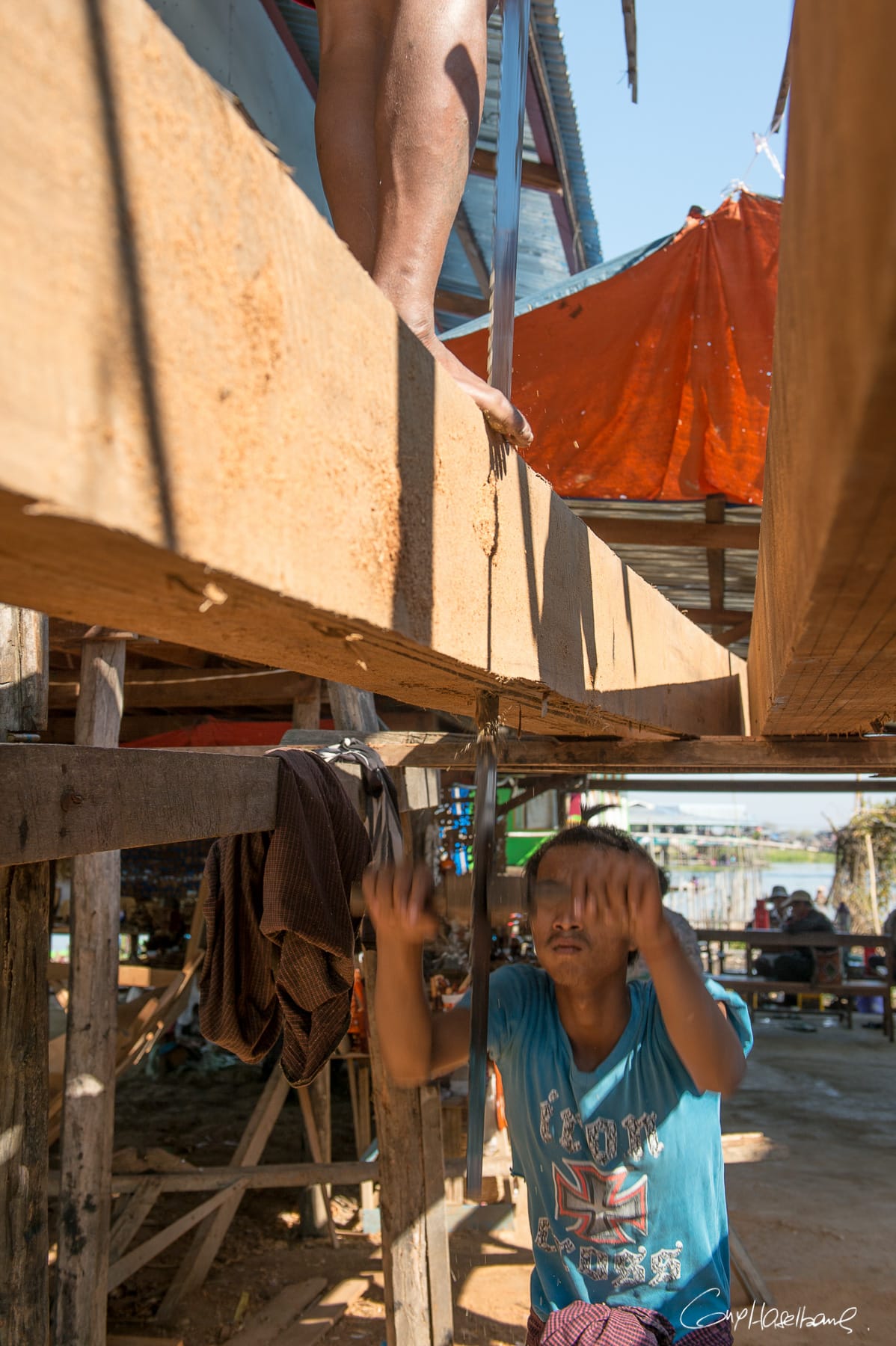 ---
---
---
You might also like
---