Long before the bell rings at noon, the young nuns have already arrived for the meal and wait.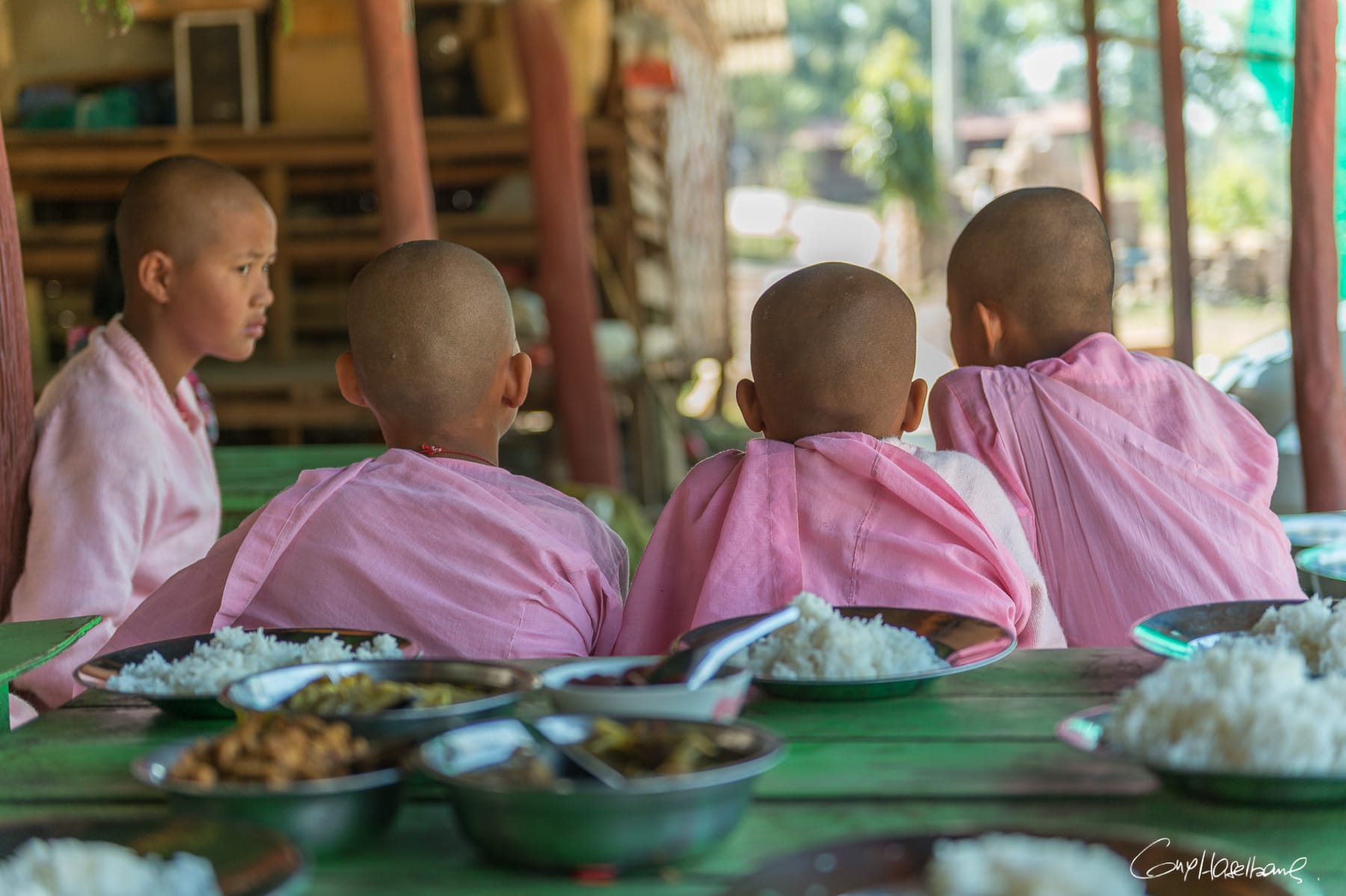 ---
They all have a shaved head like the novices.
And I am astonished to learn that these young girls, like boys, also have to go into a monastery for at least a week, or for life if they wish, to discover the practice of Buddhism. They are clothed in the pale pink coat which differentiates them from the young monks in saffron outfits and wait patiently for the time of the meal with their backs turned to the tables and plates already prepared. 
Then the novices arrive at their turns.
They all go past three basins, each washing only his right hand, the one that will serve to eat.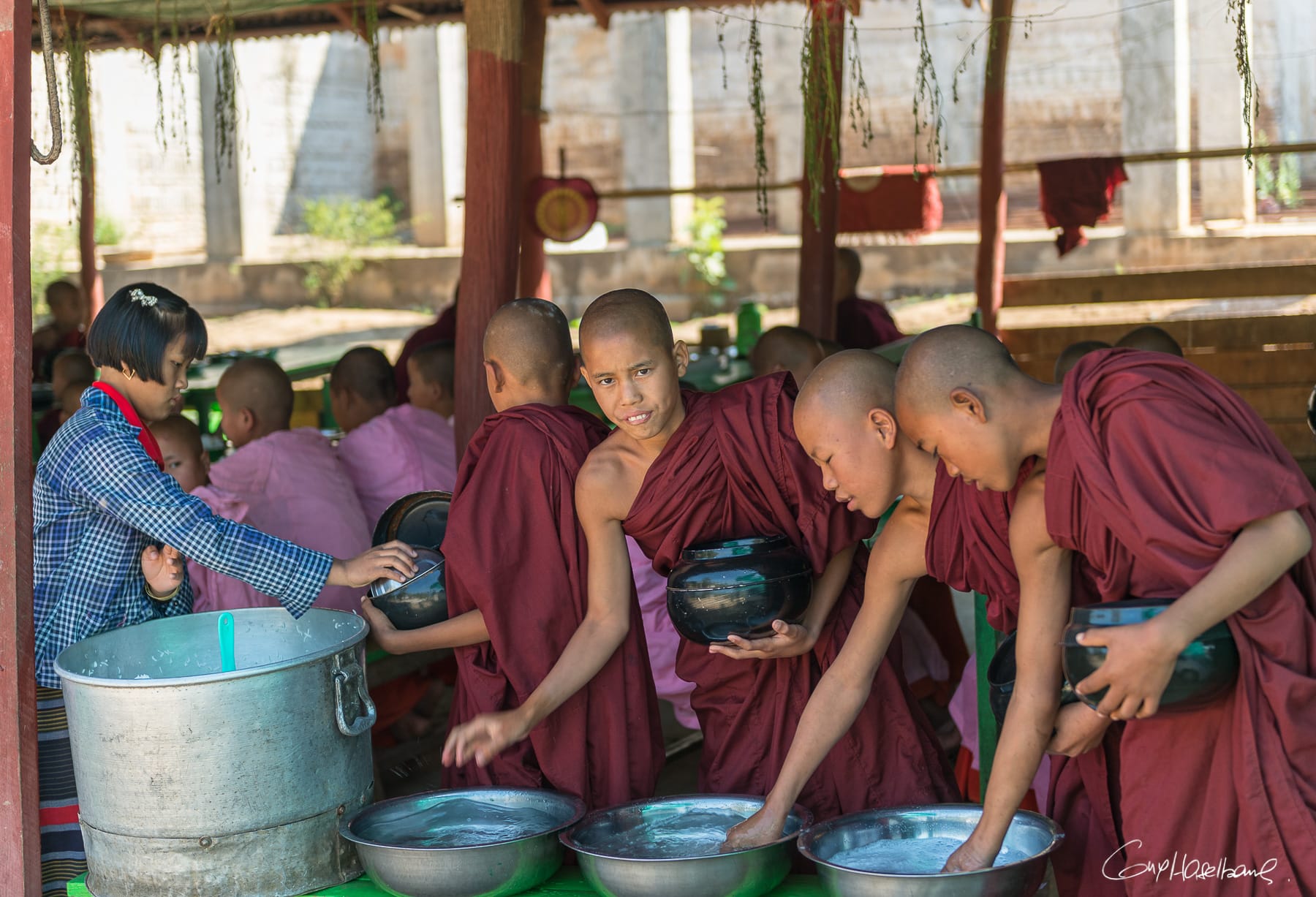 First in soapy water and then in clear water for rinsing. It is a long procession that forms in calm and silence before sitting down.
The meal ends
after about 20 minutes. The young nuns and novices will then resume their studies until the evening.

---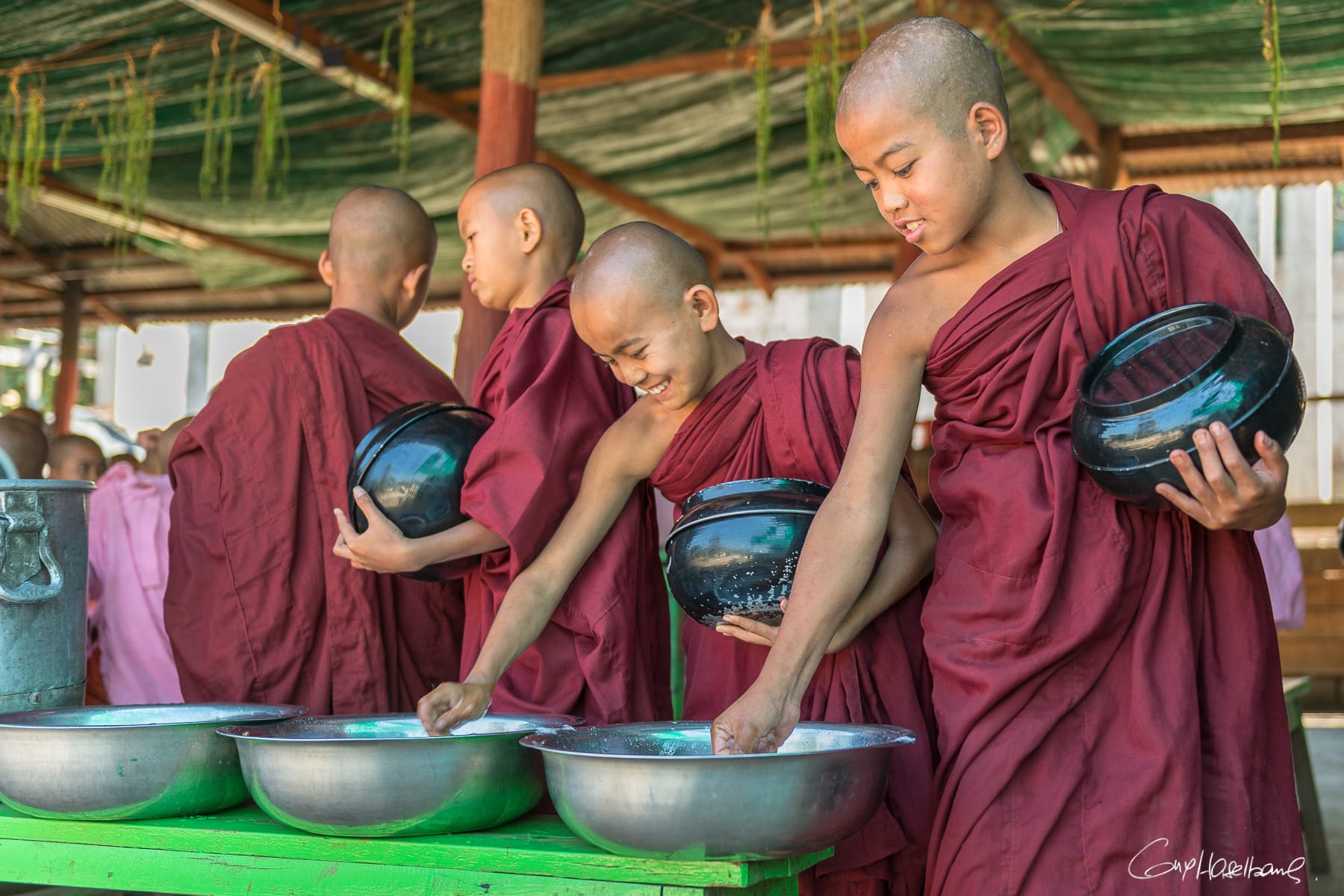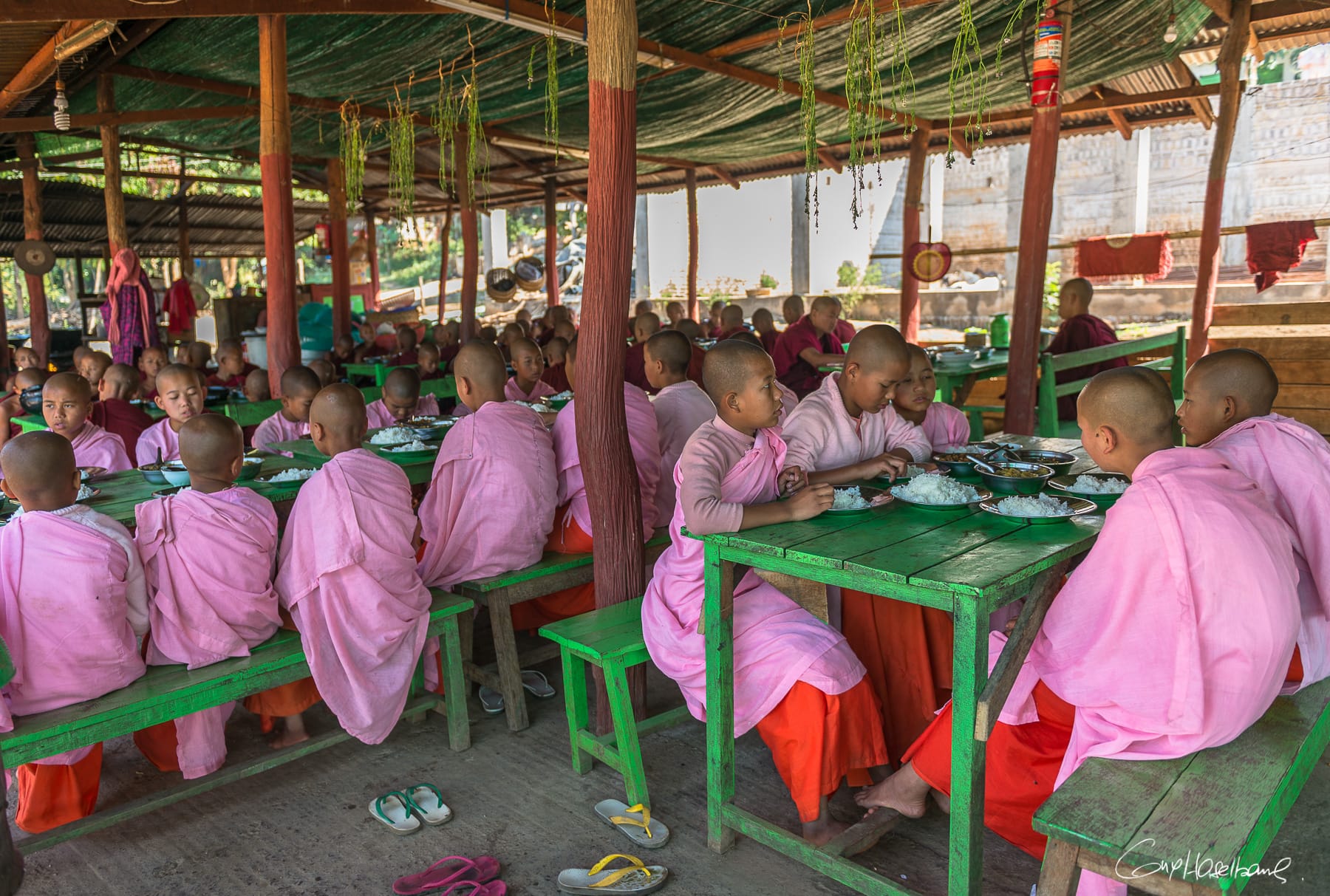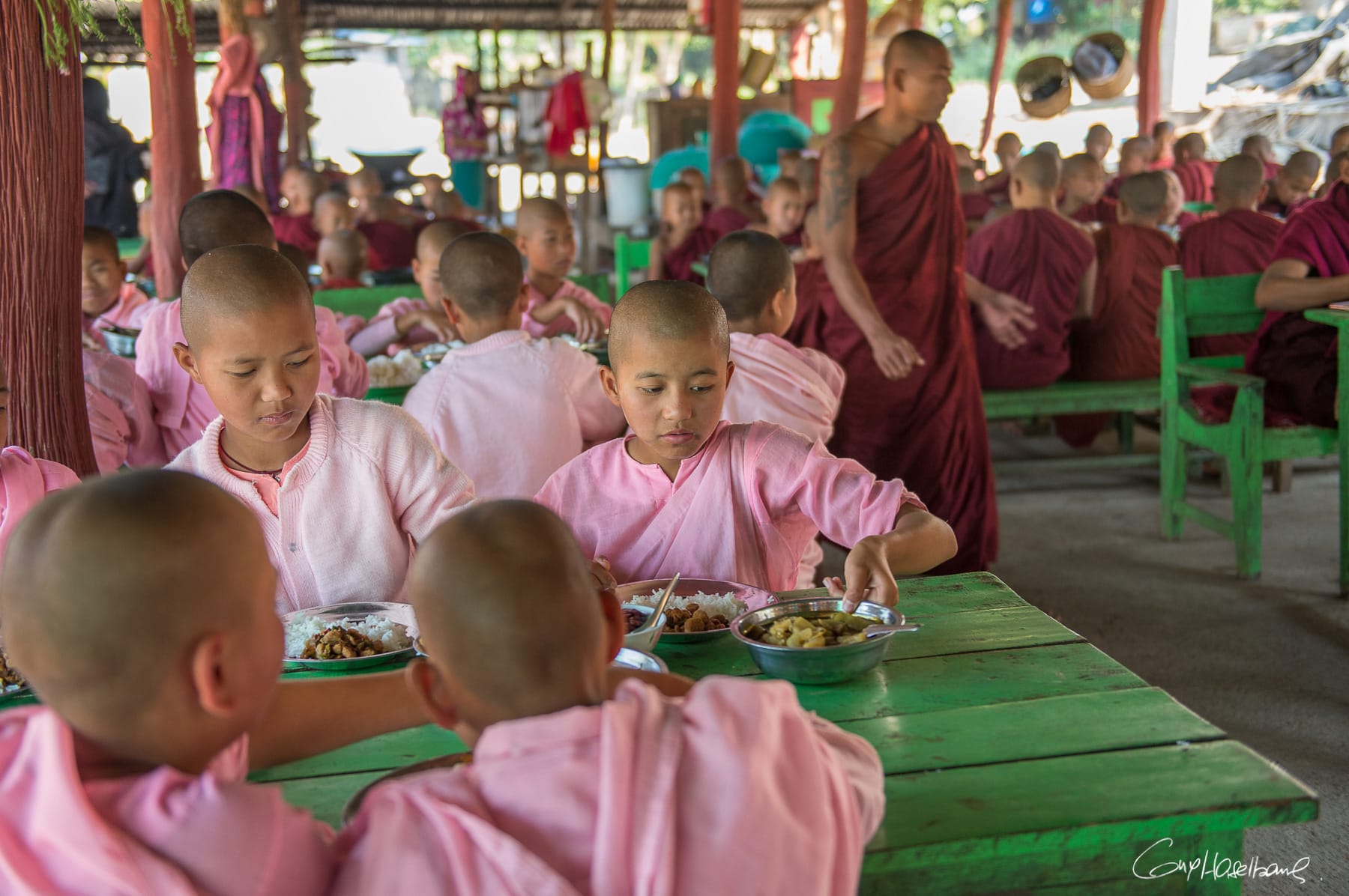 ---
---
---
You might also like
---