---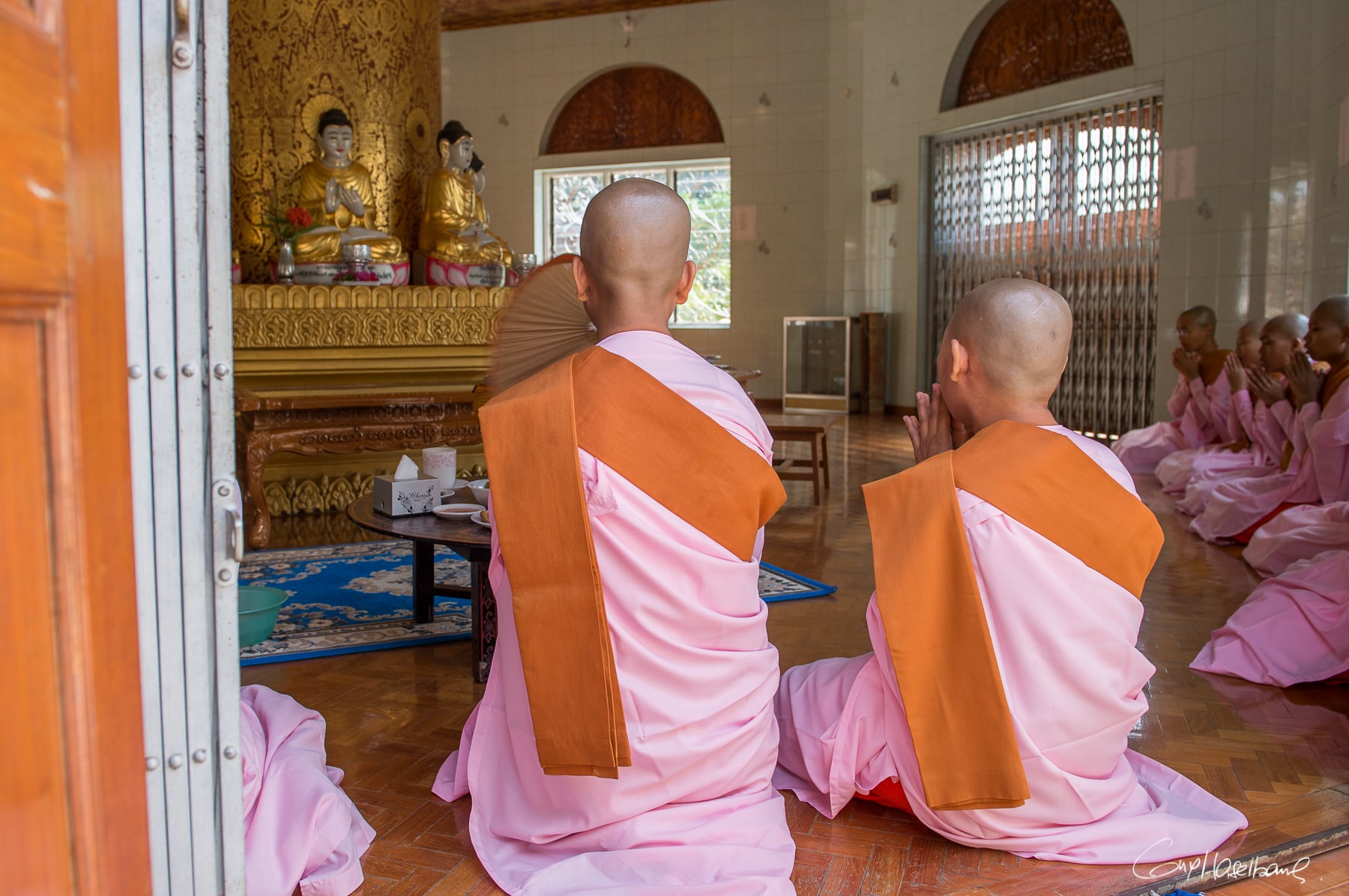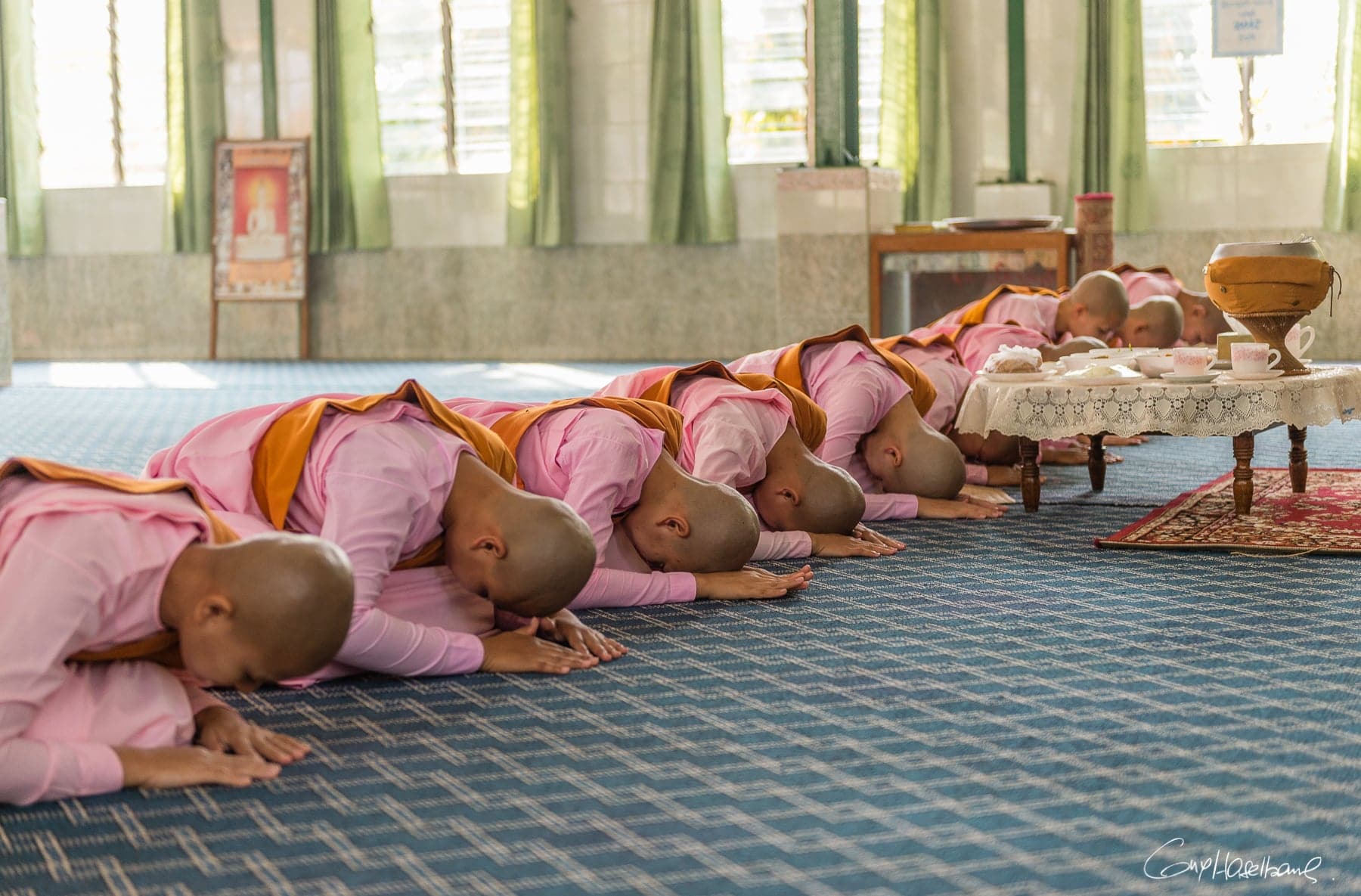 ---
We come to see them near the Shin Saw Pu Pagoda between Sagaing and Mandalay shortly after 11 o'clock in the last prayers before lunch. It is a region that concentrates a significant number of Buddhist monasteries. Some nuns are reunited in a circular temple others in a large room with an immense Buddha.
They all wear with a certain grace the pale pink tunic and a sort of saffron-colored scarf. They have a shaven head like the monks. Then the bell rang announcing the lunch. A column of nuns then begins to form in a very orderly and silent manner.
Impressive in front of the entrance to the large dining room. Each one in turn receives on his plate the food for his meal. Some have a grave and eloquent glance that expresses a moment of retreat or meditation on the meal that is going to take place.

---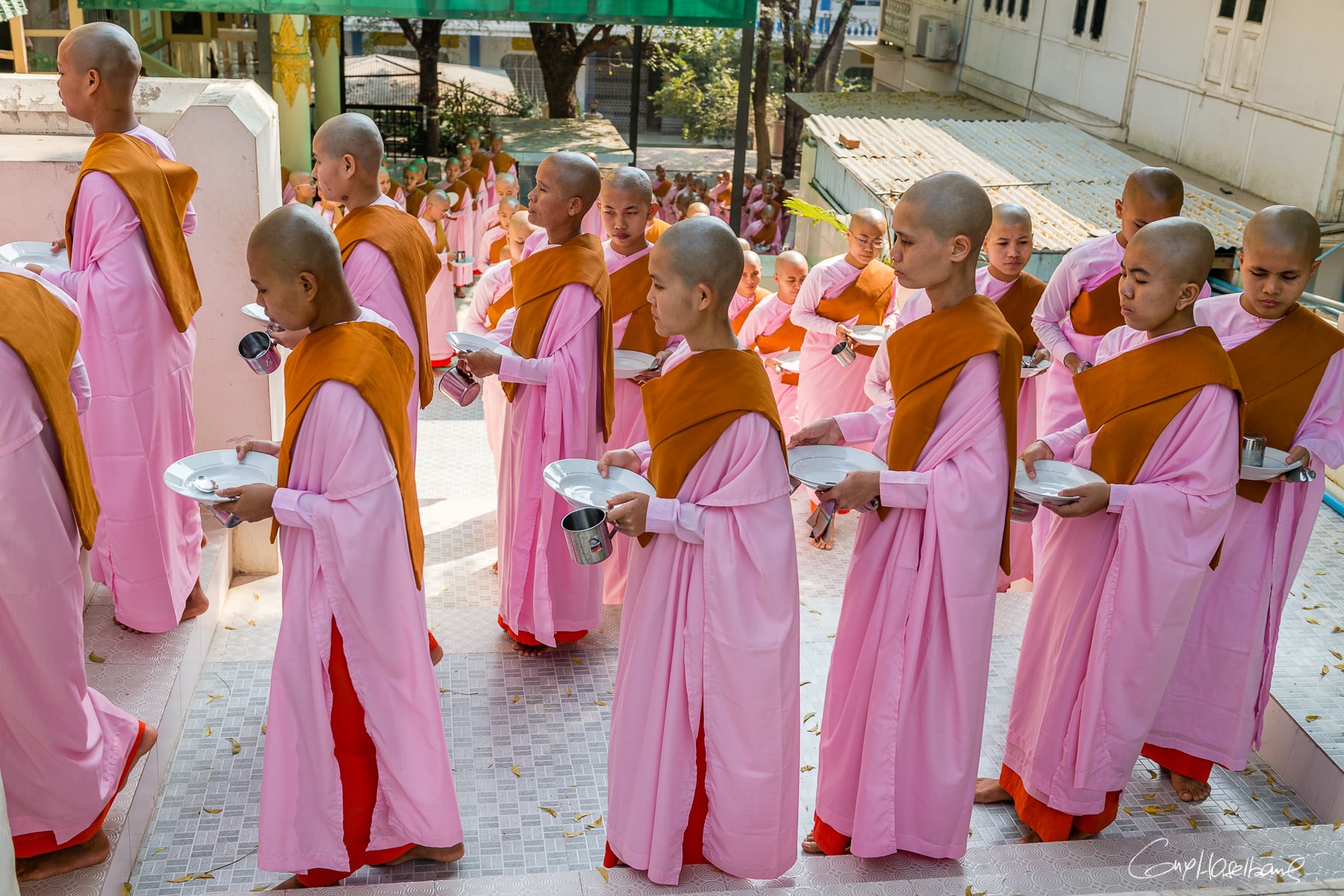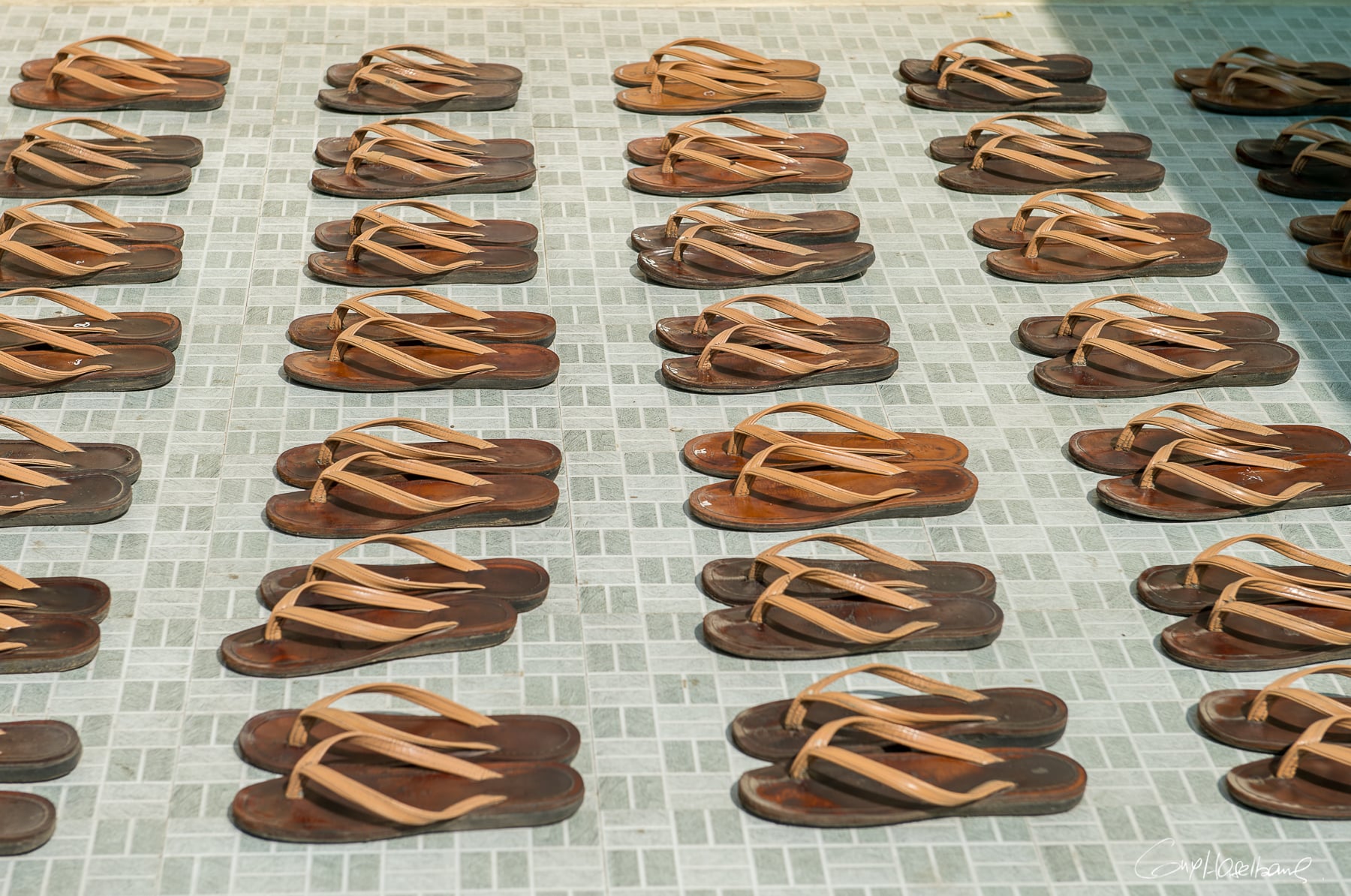 The nuns' meal.

Click on a picture to access the gallery.

---
---
---
You might also like
---