We were invited to join in the meal of the monks, nuns, novices and some other guests of the monastery near Sagaing in the region of Mandalay.


---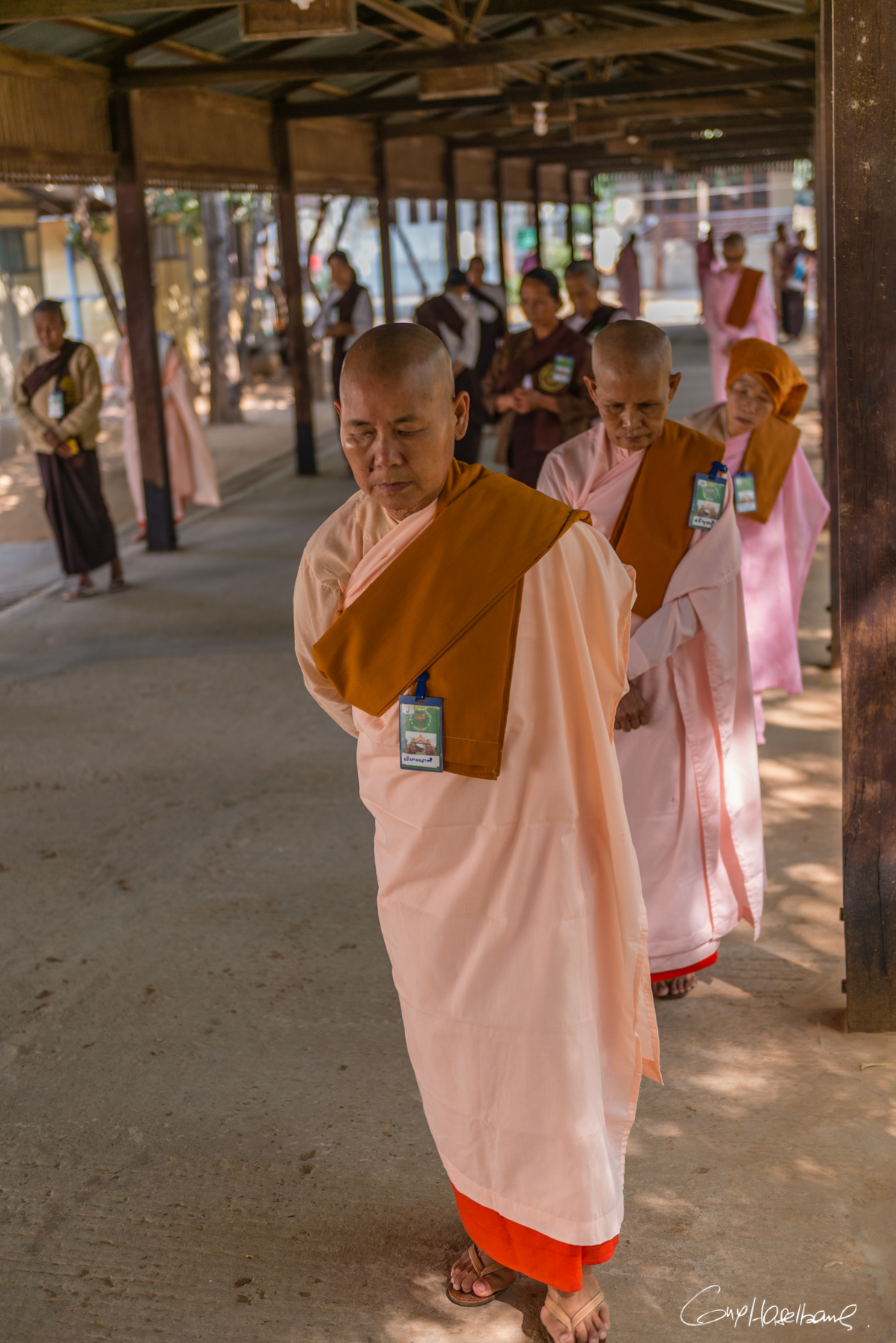 ---
We went a little before the ringing of the bell that precedes the meal.
We accidentally witnessed the meditation "by walking" of some religious. I was impressed by these Buddhist monks and nuns who walk as slowly as a movie, holding back the leg movements as if they were slightly weightless.
Without making any sound, hardly that of the rubbing of the sandals on the ground, they advance their eyes closed under the long courtyard that leads to the refectory of the monastery. They seem completely different, detached from our reality, in a calm and an inner serenity that makes us want to be shared. Hands clasped in the back or before them they advance without touching.
I had already experienced meditation while walking, it seemed to me more difficult than that which one usually makes sitting. Burma is the ideal place, by the many meditation centers that exist, to learn and develop its practice of meditation. There is even a stay visa "meditation".

---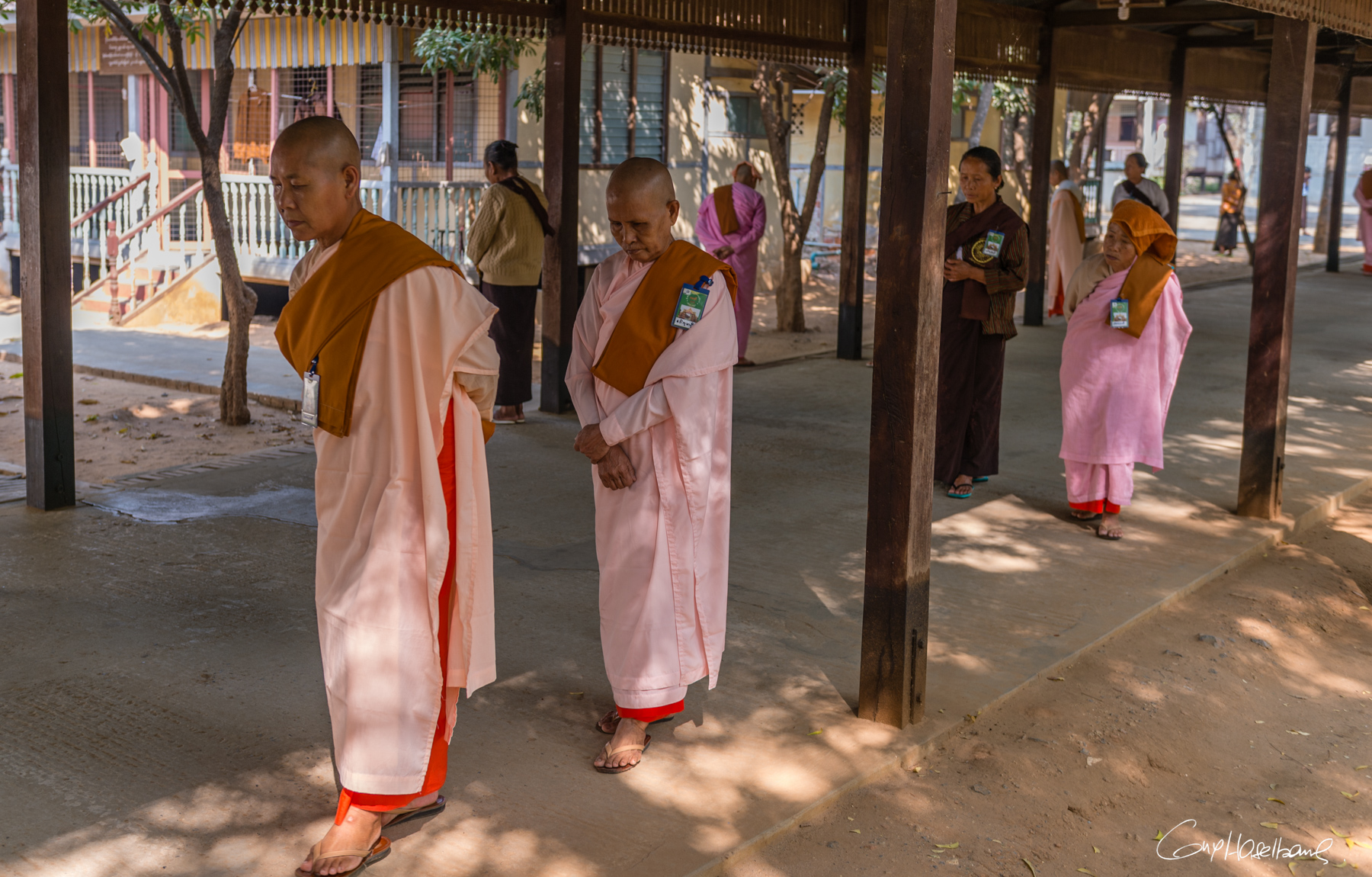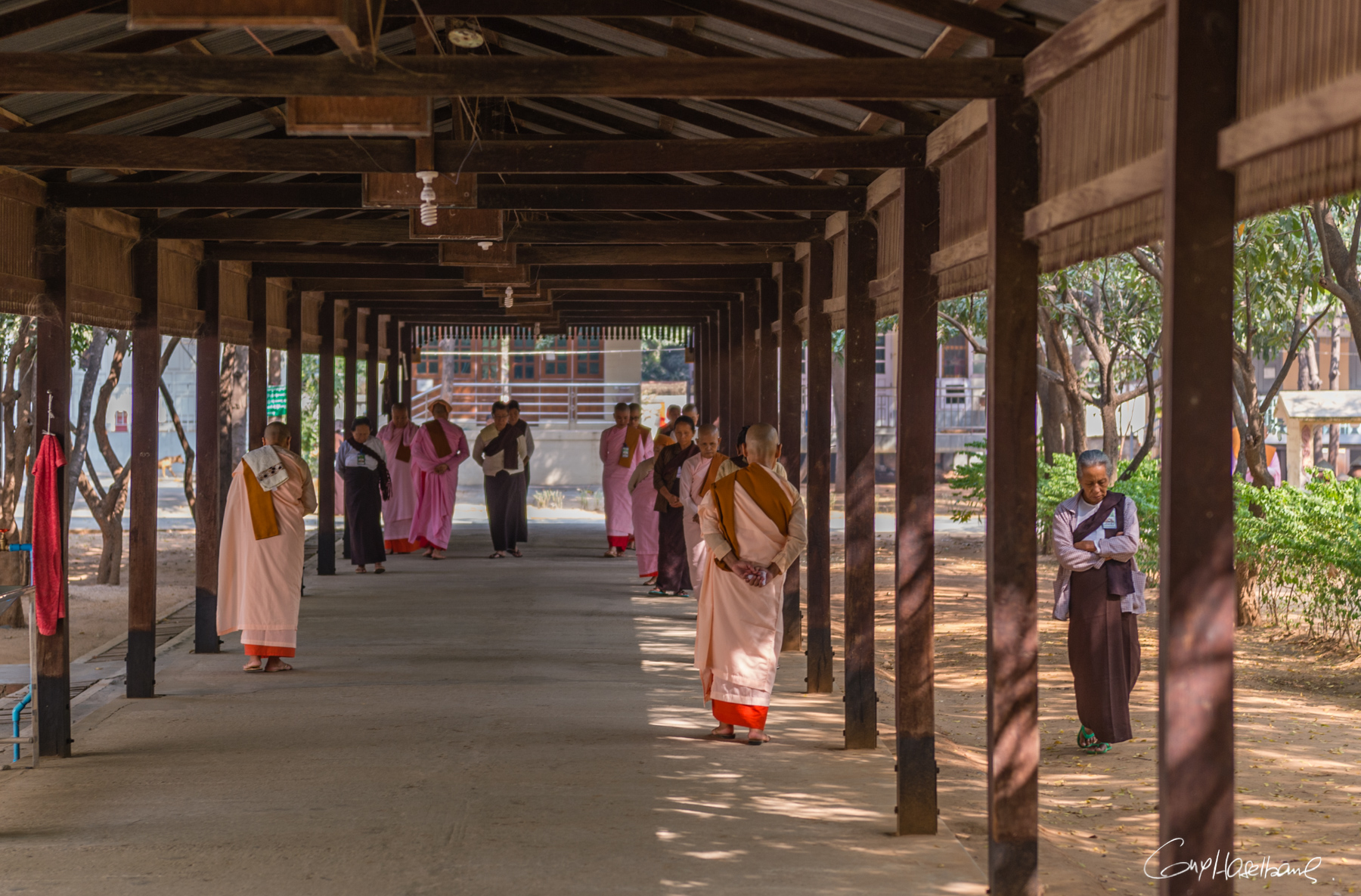 The meditation room with cushions and individual mosquito nets.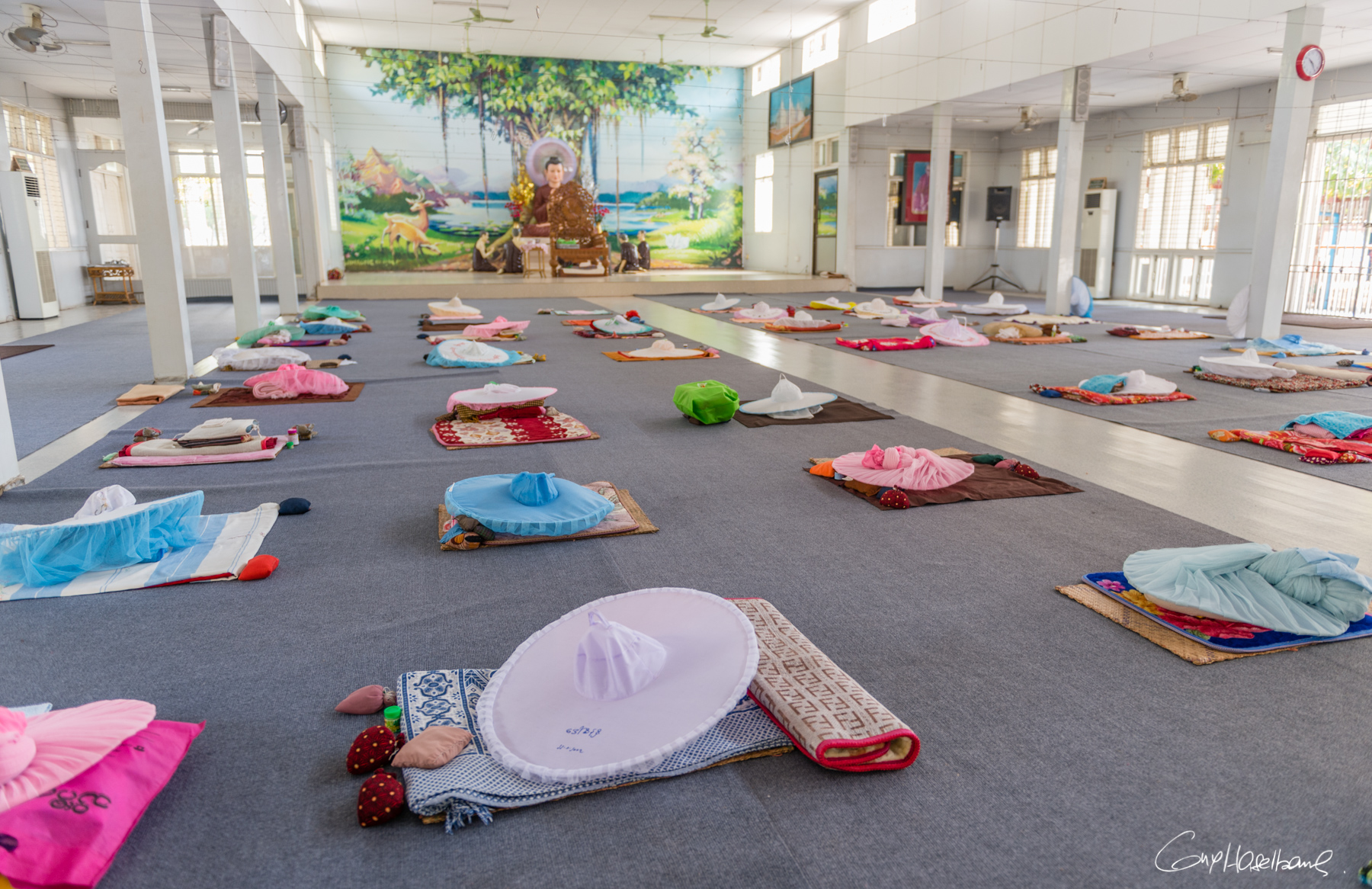 ---
---
---
You might also like
---